Technology
Google vs Baidu – Which is the best platform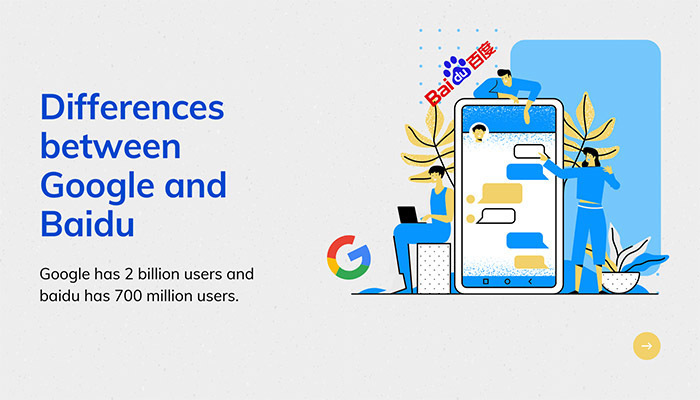 Google is one of the largest technology giants all over the world, and its search engine is usually number one in all countries. However, Baidu is preferred in China and is much more popular than Google these days.
If you want to understand why Google is losing strength in the Asian country and why its opponent Baidu is getting a place, we will explain what position you are in and why Google started to this point. This article will describe Google vs. Baidu, which platform is the best and most popular among people.
Getting know: Google vs Baidu which is the best?
Google is the biggest tech giant, and the online sector traditionally dominated by google. Still, the data clearly showed a change in the trend in which the American search engine no longer has the hegemony that it had before. In 2017, Baidu had just a 2% market share, up from 20% at the end of 2018.
We are always thinking about readability. So, in this article, we'll design the Following categories:
● Difference between Google & Baidu
● Baidu translate vs Google translate
● Market leader
Differences between Google and Baidu
Digital marketing without Google? Unimaginable in Europe. But in the Far East, the world market leader in search engines is used far less than its Chinese counterpart Baidu. It is one of the 3rd largest Internet companies in China and, with a market share of 68.5%, is the most important search engine in the country.
With over 731 million monthly internet users in China, Baidu offers great potential. On the other hand, 2 billion people use google.
There is no getting around digital China Marketing – reason enough to take a look at the search engine giant:
• Baidu is a Chinese association. It is fully complying with their laws and their government as well. It is directed by the state government. Google has had some difficulties with the China govt and over freedom of expression and free access to information.
• Baidu has a relatively better experience in the China language. It is enabling it to better optimize its search technology for the requirements of Chinese people. The Chinese language is very complicated, with some words that have many objects. Baidu's search algorithms give a lot of importance to the circumstances in which the words are used in the content. Google, as a company and as a technology, appears to have struggled on these fronts in China.
• Baidu is related to manage about 80% of the china online search market. While Google has only 10% share. Google is stated to have 90% of the global searches, where as Baidu has only 1%.
In Baidu now has a total 80% of the Chinese mobile search market, while Google has only 1%. Google's up-to-date bid to buy the Android mobile operating system has given it an edge in the global mobile search market. Now it adds to growing dimensions to Google's revenue. Lately, Baidu has built its mobile search apps and has partnered with mobile device manufacturers .
Baidu translate vs google translate
The first difference between Baidu vs. google is language. Indeed, Baidu speaks Chinese. It optimizes the content of sites much more effectively than Google. The majority of Chinese do not speak English, its algorithms adapt poorly to English-speaking content, and the English content has difficulty displaying.
Also, prefer a domain name in .cn and not in .com. for your website in China. Baidu will understand that your content is nationally oriented, therefore, more suited to its users. Besides, sites hosted in China are better indexed, related to censorship.
The language setting
Anyone who wants to implement digital advertising measures in China in the future faces a significant challenge: the Chinese language. Whereas the displayed Google results depend on the browser's language setting, Baidu is only available in Chinese. An expert for digital marketing in China should be consulted here.
Advertising factors: baidu vs google
The offer of the search engines
While Google offers numerous analysis tools or Google Shopping and the classic web search, including voice assistants.
Baidu also provides cloud computing, mobile payment, travel portals, maps, music, and video searches like google. Besides, the "Baidu PostBar" social media platform, the "Baidu Knows" question portal, and the "Baidu Baike" online encyclopedia, and several other offers allow you to obtain extensive information on other outlets.
Advertisements on Baidu
Similar to Google, advertisements are placed on the right side. However, they can also appear in random order on the search results pages and are generally more clearly recognizable as a display. In contrast to Google, Baidu also can provide the user with plenty of information about brands in the so-called "Brand Zone." Compared to GoogleAds, where the account structure is easy to understand, setting up a Baidu account is very complicated and time-consuming.
Search engine optimization
The Chinese search engine Baidu also differs from Google in search engine optimization. Whereas with the market leader, it takes very quickly until a page is included in the index and displayed. The content of a website at Baidu undergoes a lengthy review process.
The check on Baidu takes longer, but through optimal preparatory work with Baidu SEO, you have the chance to appear directly in higher-ranking positions.
World market leader completely sidelined?
In Mainland China, Google has almost no access to the market, as many search queries or services are blocked from the outset. If you try to enter a search term on google.cn, you will be forwarded directly to the Hong Kong Google interface. In China itself, however, a company has the option of gaining access to Google and Co. relatively quickly with a virtual private network (VPN).
Final Word
While Baidu proceeds to lead in the China search market, Google continues the final leader. Baidu's local company in China persists from an investor's view, primarily due to growing internal competition. Although Baidu's adherence to state-controlled policies is seen as favorable for its business.
It will face stiff competition from other Chinese players such as Soso, Sogou, and Qihoo 360. If Google can improve its share of the Chinese market, it will be good and then Google can do business and perhaps take Baidu from him.
If you have any opinions about Google vs Baidu , feel free to knock us via email or comment on the blog.