Education
How Long Does It Take to Become a Copywriter?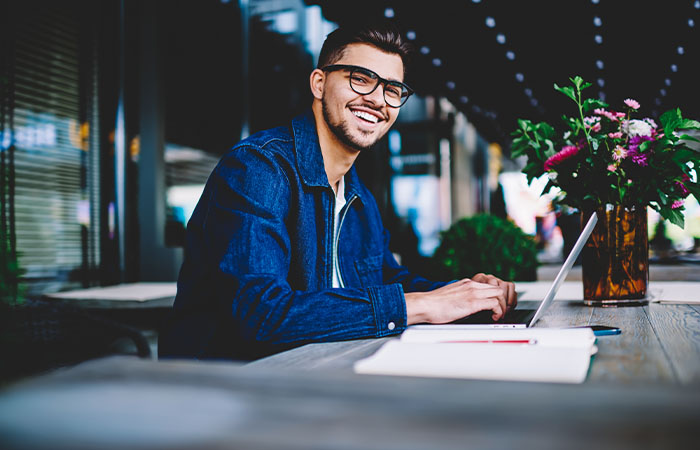 The writer who does copywriting is known as a copywriter. Copywriter basically writes for marketing and promoting products to attract customers in the persuasion of a particular product. But becoming a copywriter is not easy; it takes almost 4 to 5 years to become a skilled copywriter.
The copywriter has the power in his writing to influence others to take particular actions, for example: purchasing a product, signing in an account, or donating to a charity, etc.
To provide quality copywriting, you need to practice. Otherwise, you won't get hired by any company.
How many years does it take to be a copywriter?
Copywriting is a good job nowadays. You can make it easy with this. According to the expert's opinion, becoming a skilled copywriter may take 4 to 5 years. 
Actually, it depends on your skills and dedication to writing. Some may take two years to develop a career as a copywriter; some may take five years to build up their career.
So person to person, it varies. But at a minimum basis, it may take at least three years to get established as a copywriter. 
Is it easy to be a copywriter?
Actually, when you find interest in anything, that task may seem easy to you. If you find copywriting more suitable than other professions, you may find it easy to be a copywriter. But, you still need to give some sustained effort.
A copywriter's success goes beyond writing ability. To become successful, you need a business mind that understands marketing. In addition to writing well, a copywriter must understand the dynamics of the sales process.
Most of the highest-paying copywriters also serve as marketing consultants to their clients.
Copywriting may seem difficult to you if you prefer avoiding writing, rewriting, and polishing sentences and phrases. 
Do you need qualifications for copywriting?
You need some basic qualifications in journalism, communication, marketing,, or writing for copywriting. You can also pursue courses, training, or vocational education from University. Here are the facts that you must go through to be a successful copywriter.
Degrees and courses
Many employers prefer copywriters with degrees. Studying English, Communications, or Marketing can provide a great foundation for understanding some of the key aspects of the copywriting industry, such as meeting deadlines, conducting research, and developing a professional writing style.
Online courses, such as a copywriting diploma, are available alongside university study. Some of these courses are more flexible than those at universities, offering the option to take them at your own pace and at any time. They are also more affordable.
Strong communication skills
As both disciplines require strong written communication and research skills, journalists may also be useful in copywriting. On the other hand, a copywriter is responsible for marketing and advertising for a business niche, while journalists convert facts into stories for a broader audience.
Knowledge of SEO
Copywriters can also benefit from Search Engine Optimization (SEO) courses. To increase your search engine traffic and increase the number of people reading your content, you need to understand SEO copywriting methods, such as the importance of key search terms.
The copywriting industry can greatly benefit from any of these qualifications, but obtaining them can be challenging. Through the application of content theories, copywriters can enhance their skill set as well as their content.
How can you be a copywriter?
Yes, definitely, you can be a copywriter, if you do the following to achieve your career as a copywriter, such as:
Reading books will help you become a better copywriter

Decide what you want to specialize in (email, Facebook, etc.)

Get your friends or yourself to write some copy

You can find your first gig on job boards

You can generate referrals by building your reputation

Identify your niche to write

Create a Minimum Viable Portfolio with some of your samples to share your interests towards the clients.
Read More: Why is Leadership Important in the Workplace? 10 Reasons
FAQs
Is a copywriter a high-paying job?
The direct answer is yes. Copywriting is a high-paying job. It is one of the most lucrative jobs to get a handsome income. The range of income is based on your quality and skill. Once you become skilled, you can get hired by some renowned companies. They pay really well. You can easily earn a six-digit salary.  You will be amused to know that a copywriting job can pay you up to 126,000 per year.
Can I be a copywriter with no experience?
You can be a copywriter with no experience. But some clients require experience or a specific degree or education. To become a first-class copywriter, you don't need experience; you need patience and determination to develop your writing skills. Because in copywriting, what talks is your writing quality, not your degree or experience.
Is copywriting hard to learn?
Well, it depends on you how efficiently you can learn. If you have the lacking of initiative and potential to develop the skills needed for delivering quality copywriting, then copywriting may seem hard to learn to you. But if you are efficient enough to gain all the skills, then copywriting will be as easy as water.
Verdict
If you are determined enough to be a copywriter, then it is high time to practice and learn the skills and pursue your career as a copywriter. It is not a tough task if you are interested in it, but if you are not interested, then that will be a breathtaking task for you to perform.
With proper determination and potential, you can become a successful copywriter. You can proceed to achieve the degrees or courses that would add extra advantages to your career path. With high proficiency and quality, you can earn a ton of money by copywriting.
Read More: Is 29 Too Old TO Start A Career: What Should You Do At This Age