Career
How To Start A Coffee Shop With No Money: Is It Really Possible?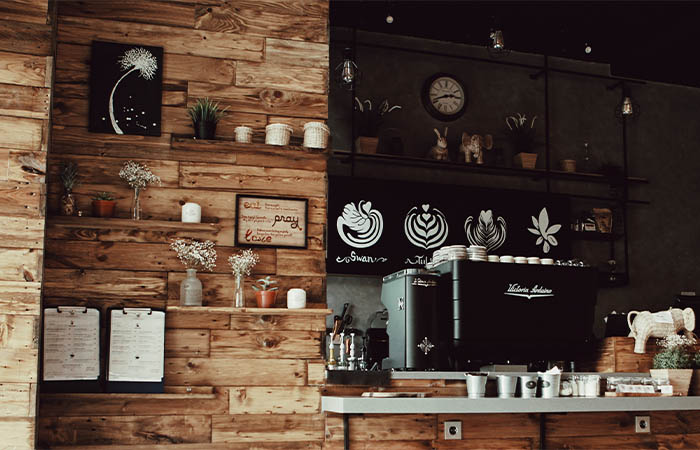 Having no money actually can be an obstacle to opening your dream project. Shortage of money is completely okay. If you have plans and some concepts about how you can start a coffee shop with a small budget then you will surely overcome it. But yes, it is true that without any investment you will not be able to open a coffee shop.
Anyways if you feel passionate about your coffee shop and able to think differently, then everything is possible. However, in this article, we will try to give guidelines about how to start a coffee shop with money so go ahead. Maybe you will find your ideas to explore.
How to open a coffee shop with no money?
Well, we know starting a business with little money is challenging. So you have to take challenges to make it possible.
For that, you need to enhance your knowledge about particular business ideas. How do you make the fund, all set up about how to start investing, etc. are the key areas to look after.
For doing all these things, you have to sit down with a proper business plan. Then try to outline the whole cost and your entire budget.
Requirements to open a coffee shop
Well, there are so many ways to open a coffee shop with no money but there are some requirements. Like-
Planning

Creativity

Passion

Learning about retail coffee shop business

Financial discipline and so on.
Everyone does not stand with an established company or any organization though they have money. If you don't know about money management and how to invest in a proper way, then you can't utilize the money.
So, don't be upset that you don't have enough money. With a little, you can make so much better things if you have that much creativity and knowledge and also sources.
However, you also need to have some additional social skills to enhance your coffee business; such as-
Communication skills

Networking skills

Social capital

Confidence and

Leadership skills.
Read More: How To Develop Leadership Skills In Students? A Comprehensive Guide
What are the materials needed in a coffee shop?
Well, first you should eliminate the waste thing. So many materials and things you may think that you will need but basically you don't need. Especially, in a budget-friendly small business, you should not waste your money by buying unnecessary stuff.
Anyways, there are some materials that you actually need are given below:
Good quality roasted coffee beans

Espresso machine

Coffee brewers

Napkin

Cups, etc.
What key tasks are required for a coffee shop?
Some of the key tasks you need to assemble before starting to open a coffee shop. Here are mentioned some of the required key tasks: 
One of the most important things is to manage the money that you would like to invest. You can use your savings and can take loans from your friends and family.
Then you can take a loan for business from a bank. You have to learn about how to utilize that money correctly. Do research very well about your costing and profit and everything.
Here, you have to decide who would be your targeted customer. According to this, you have to make a plan about your coffee shop's location, and decorations and also have to select what you should keep in the menu. Selection of a good area and location is another important task
Develop a small cost budget
Money is really required to open a business. It can be a small coffee shop, but you have to make a budget. Without any money, nothing is actually possible. Hence, you have to plan for a small budget with some extraordinary services. Here, you must have to acknowledge your resources and creativity to take your business in a position.
Some of the mandatory things you have to ensure:
Registration for doing business

Equipment costs for your coffee shop

Security deposit

Labor cost

Rent of the space

Furniture, etc.
When you hire your baristas and other staff, you must be very careful. You need to hire the people who can execute your plan. A team player is really needed to run the business. So when you recruit, try to take an ethically honest, reliable, and overall good personality person. 
How do coffee shops calculate profit?
Calculation basically depends on how much profit you want to keep. Basically, small-budget coffee shops always have a minimal profit margin. You can calculate the profit margin in the following way:
Profit margin= (net profit * 100)/ total revenue
However, for your benefit here I would like to give an example:
Suppose, the total revenue is $10k in a week. Then the costs for the goods are 46% or $4600. For rent and wages it may be 50% or 5000$.  
Net profit may come to $400.
Then, the profit margin would be = (400$*100%) / 10000$ which is equals to 4%
How long does it take to open a coffee shop?
It depends on your budget and plans. But on average, you can hold 4 months to 1 year to open a coffee shop. As every coffee shop is different and every location has some particular requirements so it is tough to say the exact time.
Frequently Asked Questions (FAQs)
Is it easy to run a coffee shop?
No, it is not so easy to run a coffee shop. You have to be patient, thoughtful, and creative and need to have enough knowledge of resources.
How many employees does a coffee shop need?
It depends on the size of your coffee shop and the crowd. But at least you have to take 4 to 5 employees to run if you are planning to run a small café.
How much should I budget for opening a coffee shop?
For a low-budget piggyback coffee shop, you have to keep $3500-$15000. For the espresso catering coffee business, you need $4500-$15000. However, if you plan for an online coffee shop, then the cost would be $400-$10000.
Verdict
Sometimes, the lack of money will lead you to be more creative in your business life. So don't be upset and try something new and come out of the box.
If you do research on particular business ideas and take proper care and use your knowledge, then definitely, you can manage to run a coffee shop. Gradually you can enhance your business through your hard work.
However, you might find the article helpful enough to open your small-budget coffee shop.