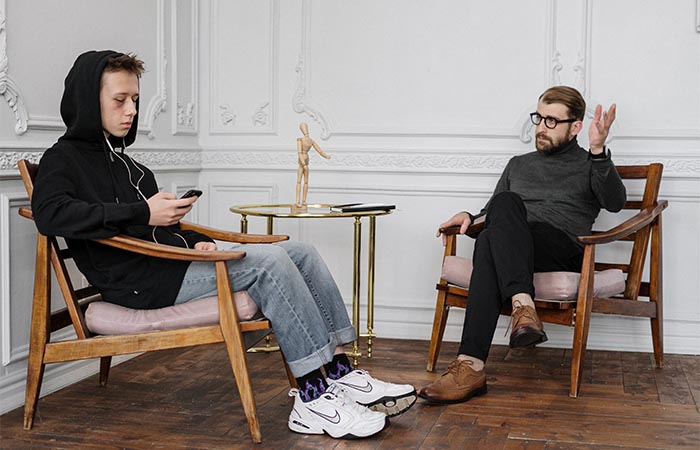 Teenagers are the future of the world. They constantly need to thrive with the changes in the fast-growing world. For this, knowing problem-solving for teens is a must. Problem-solving skills are a set of complex skills. You need consistency and patience to learn these.
Keep reading to know about problem-solving skills for teens
7 common problems that teenagers face?
Teenagers all around the world face a lot of problems. We have figured out 7 common problems. Check these out!
1. Confusion
Sometimes, teenagers come up with the perfect solution but they remain confused about it. You should have more confidence in your solution.
2. Lack of creativity
Teenagers often opt for a generic solution if they face a problem. Instead of following the traditional way, you should take a creative approach.
3. Peer Pressure
When teenagers fall into any problem, instead of taking advice from an elderly person, they seek help from their peers. This peer pressure sometimes leads teenagers astray. So, try to avoid it.
4. Inconsistency
When teenagers do any work, they are not consistent enough. Hence, as a teen, you should not to lose the pace of your work.
5. Lack of resilience
If they fail, they give up. Instead of that, you should try hard to do that work again.
6. Procrastination
Teenagers constantly delay their work due to laziness. As a result, they fall behind.
7. Lack of leadership
Most of the teenagers are often afraid to take the first step in any team-based work. This happens due to the lack of leadership.
10 Problem Solving Skills for Teenagers
Problem-solving skills are immensely important for teenagers. You need to attain these slowly with patience. Check out these problem-solving skills!
1. Creativity
Creativity will help you to come up with innovative solutions. This will create a completely new outlook. That's why you should be creative.
2. Leadership
You should not be afraid to take the first step. In a group, always try to establish your authority. This will create a new dimension in your problem-solving.
Read More: Problem solving skills in leadership: What Skills Should You Have?
3. Resilience
If you fail in any work, don't lose your confidence. Don't give up. Overcome your grief and keep trying. It is necessary to keep a hold of your willpower. You will surely succeed.
4. Consistency
You need to be very consistent till you come up with a solution. Your consistency will keep you connected with your work. It will help you to get the best solution.
5. Confidence
When you have found a solution, be confident about it. Don't be reluctant to show it. If you are not confident, no one will take you seriously. Keep in mind that you can do everything.
6. Determination
While solving a problem, you should be strongly determined. You can't lose your focus. Your strong determination will take you to your goals. That's why it's a very important aspect of problem-solving.
7. Convincing Skills
When you are in a group, you have to prove that your solution is the best and they should take your one. For proving this, you need convincing or persuading skills. Your charismatic convincing skills will make you stand out among others.
8. Analytical Ability
Analytical ability means analyzing a problem in depth. This will help you to break down the problem into multiple segments. Thus you will get a broader perspective and understand the problem from the root.
9. Communication
In order to solve a problem, you need to communicate with others. When you communicate with other people, you will find new perspectives. This will help you to figure out a good solution.
10. Information Processing
While solving a problem, you gather information from all the available resources. But you need to know how to process that information. Otherwise, the information will be of no use. It is a much-needed skill.
Verdict
Now you know what skills you need to possess to achieve success as a teenager. Try your best to grasp these. These skills are simple but tricky to achieve. When you are focused and patient, you will be successful in developing these skills!
Hopefully, this guide on problem-solving skills for teenagers has helped you!