Education
Advantages and Disadvantages of Formal Education: A Comprehensive Guide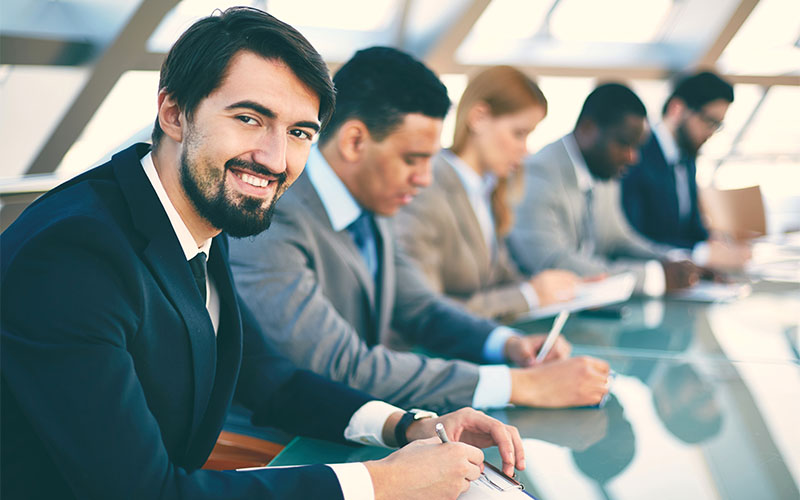 There are both advantages and disadvantages to formal education. As it has fewer disadvantages compared to advantages, you will find formal education advantageous for you! 
As taking formal education is easier than in other education systems, people take their formal education before taking a job. You should read this article attentively because it will let you learn about the advantages and disadvantages of formal education in four minutes! 
What are formal and informal education?
Formal education refers to the general learning process in a systematic manner. Schools, colleges, and universities are examples of formal education. 
On the other hand, informal education refers to a lifelong process of learning and acquiring attitudes, values, skills, and knowledge from the environment and daily experience.
Viewing videos, self-study, reading articles, and participating in coaching sessions can be your source of informal education. 
Characteristics of Formal Education
Formal education has a lot of characteristics. Some of them are discussed below. 
In school, the children are taught by the teachers

Teachers always focus on the syllabus and instruct the students

To take formal education, students have to pay fees regularly

It is a pre-planned deliberative model

Formal education maintains hierarchy properly through the structure 

It follows a chronological grading system
Why is formal education?
As formal education trains the students to develop reasoning power and critical thinking, teaches them to be good citizens, and improves their independence and social standing, taking it is necessary. Also, it molds the physical, emotional, social, and intellectual characteristics to make a person balanced in a manner.
Nowadays, formal education is also important for getting a job. To get a standard job in a public, private or non-governmental organization, you have to have a minimum level of formal education.  
What are the advantages of formal education?
There are a huge number of advantages of formal education. The top 7 of them are given below for you. 
In the formal education system, you have to pursue a fixed time for your study. Your educational institutions will complete their syllabus and will guide you to finish all courses.  
As it has a fixed time, students come at that time. They also learn time management and other necessary activities through this. 
Certification by professionals 
In formal education, you will receive a certificate after completing your degree. It will be signed by professionals. Generally, when you pass exams, they will provide you with a certificate. 
This certificate will help you to find a formal job. Also, it will help you to take higher study from all over the world. 
As you take formal education from a fixed place in a fixed time, it is easy to acquire. Teachers or professionals guide you during the learning period. 
Besides, we start taking formal education from our Childhood. 
Enhance basic knowledge of all field
A major advantage of formal education is that it gives basic knowledge of all fields to you. Teachers or professionals design the syllabus of formal education with a focus on the basic knowledge of all fields so that the students can receive basic ideas about all fields of knowledge. 
Opportunities for higher income 
If you can finish your formal education properly, you can get opportunities for higher income. If you finish your education in the business-related course, you can learn about business and can earn more money. 
Increase possibilities of job
It is a common truth that maximum companies want to hire a person who has at least formal education. They hire those people who can suit their office culture.   
Formal education is a parameter of respect in society. Mass people respect educated people because they talk politely and behave gently. Educational institutions are also considered the factory of good citizens. 
Read More: Advantages and Disadvantages of Reading E-Books
What are the Disadvantages of Formal Learning?
Like advantages, there are a lot of disadvantages to formal learning. But only the top four are discussed below. 
Formal education is not only very rigid but also very costly. Middle and lower-earning people can't bear the cost of formal education easily. 
Those people who have financial crises, can't finish their formal education. 
Focus on the syllabus, not on skills 
Formal education doesn't focus on students' skills. They just complete their academic syllabus as fast as they can by following their calendar. 
To complete your formal education, you have to pass a long time to achieve your desired knowledge. At that time, you have to go or be connected with your educational institution. 
Time and money will be wasted if teachers are not qualified
To take formal education, you need to spend your money on institution fees and purchase books and other necessary materials. 
You will fail to receive proper knowledge from your teachers if they haven't the proper knowledge to teach you. 
Verdict
Though formal education has a lot of disadvantages, people take it for several reasons that have already been discussed above. 
Before taking formal education, you should think about the advantages and disadvantages of formal education properly. If you feel that formal education is necessary for you, only then you should take it.