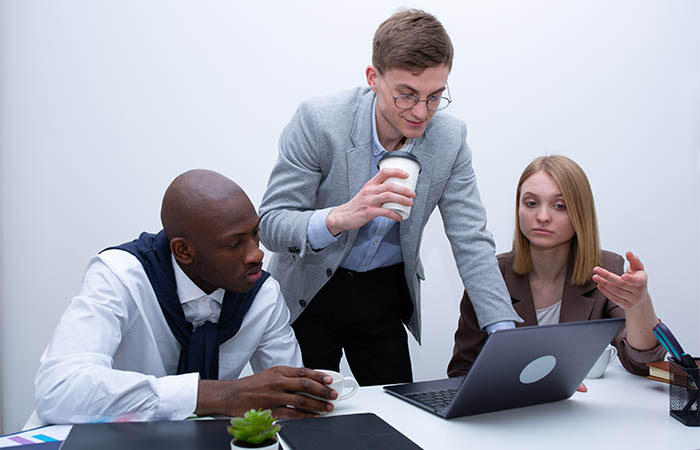 Time is money. Entrepreneurs must focus on time to ensure the proper standard of their business. Hence, time management for entrepreneurs is very necessary.
Many entrepreneurs do not know how to manage time as an entrepreneur. But you know learning and applying time management in business is crucial for an entrepreneur.
Considering that, we have designed this article with 15 time management tips for entrepreneurs. Have a look.
Why Is Time Management Important For Entrepreneurs?
To succeed in any carrier including entrepreneurship, time management is immensely important. Every entrepreneur has different parts of their business. However, they must know where to invest and how much. Investment of time is very important for succeeding in business.
The importance of time management in entrepreneurs:
Deadlines:
Deadlines are often missed in many businesses. This can cause severe loss in the growth of the business. Time management can fix missing deadlines.
Focus:
Improvement in focus is noticed through proper time management. When there is the pressure of time in mind, the focus automatically gets influenced.
Least procrastination:
Procrastination is minimized by the proper use of time management. Keeping yourself and your employees under a good time management system will result in excellence.
Less stress:
A stressful mind interrupts good concentration. Proper time management can provide regular breaks to get refreshed.
Efficiency:
The overall efficiency of a business can be ensured by time management skills. The efficiency of employees can be amplified using time management.
In this manner, time management is important for entrepreneurs.
What Are The Time Management Skills For Entrepreneurs?
There are many time management skills for entrepreneurs. By using these skills, they can ensure better growth of the business. Some essential time management skills for entrepreneurs are discussed below:
Technology usage:
In modern business, technology plays a vital role. The proper usage of technology is very important for the growth of business. Technology can save a lot of time. This time can be used for completing other projects.
Setting time limits:
An entrepreneur might need to attend several meetings every day. Unscheduled calls, unplanned meetings or any unavoidable situation may kill your time.
Setting a time limit for every work can fix this problem. An entrepreneur should know how to set time limits according to the benefits.
Focus on one task at a time:
Focusing on one task at a time can cause tasks to finish earlier. Thus, time can be saved. Chances of mistakes reduce by focusing on one. The important projects must be handled focusing once at a time.
Delegation:
An entrepreneur must know how to delegate. There are many tasks where physical presence is not important. Also, the less important tasks can be delegated by other employees. Learning which task to delegate using who is necessary for entrepreneurs.
High-value task:
The task which has remarkable importance or higher payment must be prioritized. These tasks must be treated with special care and focus. It will help the business grow efficiently.
The mentioned time management skills must be learnt and applied by entrepreneurs. Remarkable business growth can be ensured by these skills.
15 Time Management Tips For Entrepreneurs
Time can be managed better by following some techniques. Generally, for any kind of entrepreneurship, some common time management tips are applicable. The most effective time management tips for entrepreneurs are:
1. Create Daily Schedule:
An entrepreneur must create a daily schedule and set all work in a clock. The daily schedule must have separate times for every task. Maintenance of the daily schedule must be ensured.
2. Time audit:
Doing regular time audits can make work finish faster. It increases the efficiency and saves time. Time audits keep up work pressure on employees.
3. Priority of work:
Works must be prioritized properly. Works with higher priority must be dealt with care. The schedule should be fixed for tasks according to their priority.
4. Proper Delegation:
Many tasks do not require the physical presence of entrepreneurs. Delegating those tasks can save a huge time. The task with less importance should be delegated by other employees.
5. Proper multi-tasking:
Multitasking should be used by entrepreneurs. But they must not multitask on any important project. Hence, regular tasks can be multitasked for increasing productivity.
6. Regular breaks:
Taking regular breaks can influence the focus of work. More focus can be excellent for business. Tea/coffee breaks should be scheduled for better performance.
7. Limit time for task:
Every work must have a specific time limit. And the limit should be strictly maintained. If all the tasks are done on time, a lot of useful leisure can be gained.
8. Elimination of distractions:
Distractions should be eliminated from the workplace. In modern days, electronic devices and social media often become distractions. Care should be taken in keeping the mind uninterrupted.
9. Start Early:
Starting your day early will give you enough time to work. The important tasks can be completed earlier and relax the rest of the day.
10. Do group-related tasks together:
There are many tasks that are related to each other. For example, attending phone calls, answering emails, posting on social media, etc. These tasks should be grouped and done at once.
11. Avoid unnecessary wastage:
Unnecessary time waste must not happen. Gossiping or unnecessary roaming during work hours must be avoided. Special eyes should be kept for time wasting.
12. Focus immensely:
The more focused you and your employees will be, the better the performance will be. Amplification of focus can drastically grow the business.
13. Reduce Stress:
A stressed mind often takes more time to function. To keep the mind stress-free, actions must be taken. Acts of physical exercise, yoga, and sports reduce stress.
14. Stay organized:
Staying organized can save a lot of time. If your workplace and documents are always organized and polished, you will face zero waste of time in finding your necessities.
15. Automate possible tasks:
Modern businesses have the usage of bots and AI. The tasks which can be automated by machines or artificial intelligence must not be done physically. It will save both time and labor.
These are the 15 time management tips for entrepreneurs. Entrepreneurs must try to go through these mentioned points.
How Time Management Is A Challenge To Entrepreneurs?
Time management is a challenge for entrepreneurs. The actual reason behind it is the immense pressure of work. An entrepreneur has to take care of an entire business. As a result, they have to do a lot of work daily.
The distribution of time is very difficult for an entrepreneur. There are many tasks you cannot avoid. Many tasks take overtime. Balancing the loss times in the everyday schedule is very tough. So, many fruitful projects get postponed.
Attending meetings can often cost more time than planned. Accidental lates also cause challenges in time management.
In the following manner, Time management becomes challenging for entrepreneurs. But by applying the correct methods, these challenges can be minimized.
Read More:
How To Become A Time Management Coach: Secret Revealed!
Why Is Punctuality Important For Professional And Personal Life?
What Are The Effects of Time Mismanagement In Entrepreneurship?
The effect of time mismanagement in entrepreneurship is dangerous. Mismanagement of time can cause great loss in business.
Some common effects of time mismanagement are:
Missing Deadlines: It can often upset clients if you miss deadlines.
Unprofessionalism: It can cause the reputation of your business to fall drastically.
Financial loss: Time is money. Mismanagement of time means loss of money.
Stress: Living behind your work margin can put your mind under serious stress.
Personal life hampers: Doing overtime to catch up with work can cause problems in personal life.
Verdict
Time is one of the largest assets in business. It must be managed properly. Proper management of time can result in growth. On the other hand, its mismanagement can cause damage.
Entrepreneurs must focus on time management for the certain growth of their business.