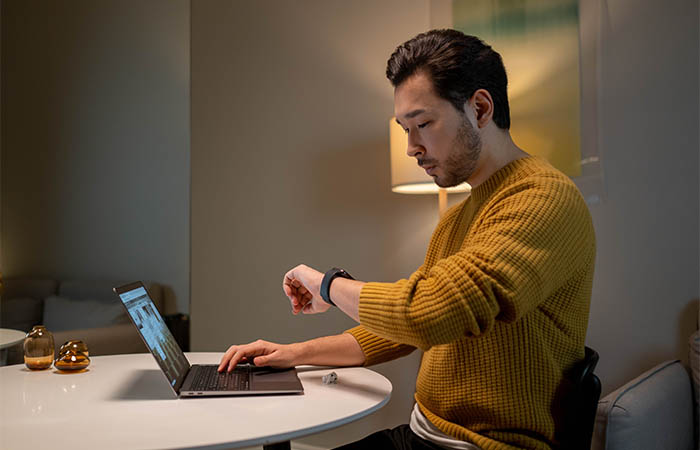 Time tracking for remote workers is a must to track and record data about how employees spent their office hours. Especially, in the post-pandemic era, it's become so exigent since the number of remote workers is increasing every day.
There is some free software that you can use to track your or your remote employees' time. But you can use paid software for advanced uses too. All of them have some unique features as well as some limitations.
So, how do you know what software to use and how to get the best of it? Don't worry because this is the thing we're going to explore here.
Remote work time tracker: is it effective?
A time tracker for a remote worker is highly effective as it improves focus, removes distractions, and breaks the procrastination loop. While working remotely it's mandatory to keep track of work progress and deadlines to collaborate with others.
Well, let's see some of the major reasons why a time tracker is so beneficiary for remote workers.
It provides an overview of how much work is still left and how to manage those within deadlines.
Time tracking helps to prepare and maintain a work strategy.
The insight of time tracking can give us necessary information about how most of your time is being used.
The data from the tracker record can help to analyze and decide what to do to improve productivity and how.
Remote employee time tracking: How does it work?
Remote employee time tracking basically monitors the employee's work progress and spent time on particular tasks. This provides insight to the employer about the productivity of each of his employees and helps to evaluate them.
Generally, different software is used to track and record the time that any worker spent working on a job. The data over days, months, or over years are recorded to analyze the performance of a worker. If any employee is out of work or wasting work hours, the employer can observe it and take necessary action.
10 Remote Work Tracking Software
After Covid-19, working from home becomes so popular that everyone felt the need for good time-tracking software. And hundreds of different software companies came up with their own software with unique varieties of features.
Among them here we'll see the 10 best remote time-tracking software available in 2023 with a short description of each. Let's start.
1. Time Doctor
This software offers more than 60 integrated applications and email reports features along with other general facilities. But some users complained that they faced issues while switching multiple computers while using this software.
2. Harvest
You'll get real-human support from this software. Moreover, it offers distraction alerts and invoice delivery. But in Android apps, it sometimes shows problems while syncing data.
3. Hubstaff
Hubstaff is capable of generating automated screenshots and tracking the positions of employees. This is a paid software like all previous ones. The problem with it is there is no option to record overtime data.
4. TimeCamp
TimeCamp is a free software for unlimited user access. It also sends alerts and real-time data regarding time tracking. But the website sometimes takes too long to load.
5. Hourstack
Great for calendar and task management. But this has some issues with general features and also includes bugs in the available version.
6. Timely
The interface is very simple and engaging. The developer team is consistently improving it. But the price of this app may seem a bit higher.
7. Rescue time
Simple but effective software. But the UI/UX may seem average and not much interactive.
8. Web work time tracker
They offer time tracking, alerts, screenshots, and invoices. As a new software, it has the potential to stand out in the market.
9. Workfolio
This is one of the best and most popular time trackers for remote workers. It offers unlimited access and several unique features of time management.
10. ClickUp
Another new and potential software that offers several features to track remoter workers' time. Well, there are still so many to develop in this software
Read More: How To Develop Problem Solving Skills For Remote Workers?
Remote employee time tracking free: how can you do it?
There is plenty of software that will enable you to track remoter employees' time and will cost you absolutely nothing. Here we're mentioning the most popular two software that you can use for free.
Clockify
Clockify is a free remote employee time-tracking software. It is primarily good for freelance workers. This software can be used on browsers, in online or offline mode or you can even install it on a desktop. Though there is a paid version of it, you can also enjoy it free for unlimited users.
Clockify includes all necessary features like Calender, Invoice, dashboard and reports, time management visuals, etc. But the Gantt chart feature is not available in Clockify. However, you can enjoy many premium features if you buy their subscription.
TogglTrack
TogglTrack is another software that can be also used as software, browser, or web application. The basic free plan is available for 5 users only. For premium features and unlimited user access, you'll have to buy a paid subscription.
TogglTrack also has similar features to Clockify. It comes with more than 100 integrated apps. This software is also capable of background time tracking. But the problem is, there is no option to share time reports via public or private links from TogglTrack.
How do you manage your time when working remotely?
There are hundreds of proven methods of time tracking while working remotely. Here you'll have some advanced tips on how you can manage your time while working remotely.
Use Pomodoro Techquine to optimize your workflow. Take a break after every 20-25 minutes of continuous work and then get back to work with a fresh mind again.
Make a to-do list chronologically according to priority. Then accomplish them one by one. Don't overthink work while doing another one.
Keep away every type of distraction from your workplace no matter whether it's an office room or just a desk.
Drink water frequently to keep yourself hydrated and focused on the task at hand.
Set and maintain strict deadlines for each of the work. Announce small rewards for yourself after completing each task or a particular step of the whole project. This will keep motivating you.
Verdict
Managing and optimizing your time is a must if you're working remotely. This will keep you focused, motivated, and in flow. That's why, tracking and recording work hours is necessary.
Besides, the past data of time tracking can provide an overview of how you've used your time and how to improve further. Thus you can increase your productivity as well as cope with other members of the team while working from home.
There are several free software for time tracking. But if you're looking for some premium features and want to use them for your company, going for paid software is always recommended.