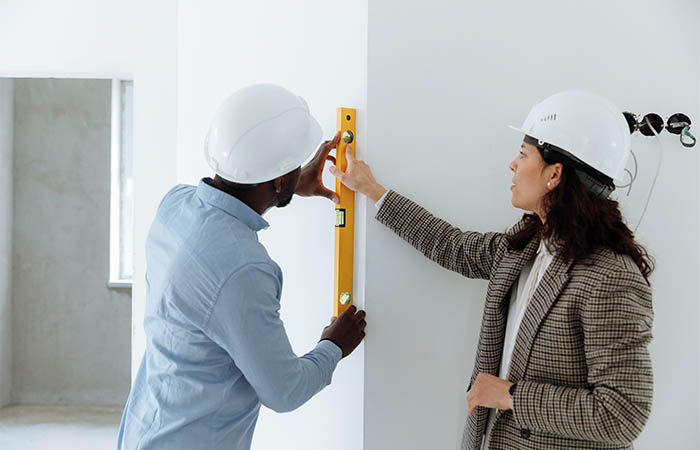 If you are a contractor, then time-tracking software will be life-saving tool for you. Actually, it will organize your time effectively.
In fact, time-tracking software can give you more amazing features and functions. It will reduce your work pressure.
Here, you can get to know about 11 amazing time-tracking software. Let's explore the article without any delay.
Why should you use time-tracking software as a contractor?
As a contractor, time-tracking software will increase your effectiveness of work. Moreover, there are plenty of reasons that you should consider using the software.
Here are the reasons that will let you know the benefits of time-tracking software:
Tracking time:
You can track your time perfectly through the software. Besides, you can track your employees' location via the app without feeling any hassle.
Team manager:
You can manage your team members easily with this software. Hence, you can see the productivity of your team members via the app.
Remote workers:
If you work remotely as a contractor, then this software will be very helpful. Because it will guide you to work efficiently without any distractions.
Performance evaluation:
You can do a performance evaluation of your workforce. For this, you can make rankings of your workforce easily and give them rewards for their effective work.
Accurate billing:
You do not have to make payroll of your workforce if you use the software. The software will tell you the accurate billing of your workforce.
Improve project planning:
By using the app, you can make a plan for your current project easily. If you have any errors in your plan, then you can solve this.
Invoicing process:
It will help you to do a transparent invoice accurately. For this, you can make reports and timesheets of any task easily.
11 Time-Tracking Software for Contractors
To manage your time effectively as a contractor, here is some software that will be very helpful. By using this software, you can do lots of tasks simultaneously.
So, the most essential 11 time-tracking software is given below:
It is a simple time-tracking software that will track the calendar automatically. You will get the Pomodoro timer to focus on your productivity.
Moreover, the software can be very useful if you work remotely. It will provide you with reports based on your time.
TimeCamp can be very useful for you because of its productivity monitoring features. You can do accurate billing, project management, resource allocation, performance evaluation, and so on in the app.
Moreover, you can do the invoice and payment process through the software. It has both paid and non-paid versions.
You will get comprehensive functions in the free version of Clockify. Surprisingly, you can add unlimited members in the free version of Clockify.
This software will track your time and categorize your tasks. You can integrate your task with the popular project management tools into the app.
It is a time-tracking software. You will get comprehensive features and functions in the app.
Project management features include file sharing, collaboration, and Gantt charts. You will get everything in the software. Moreover, they have different pricing plans for you.
A contractor can monitor a project without feeling any hassle throughout the software. As a result, you will be able to create an invoice in the app.
It is a very rich time-tracking software that you will enjoy. Also, it will help you to increase your reporting capabilities.
For a contractor with several employees, Hubstaff should be a good choice for you. It has robust time-tracking capabilities with lots of amazing features.
You will get project management tools in the integration function of the software. Also, it will support all Windows including ios, Mac, Linux, and android.
Everhour is a very trusted software because of its amazing integration system. Actually, it is a time-tracking and project-management platform. Also, it will offer you to track time directly with project management features.
You will get both paid and non-paid versions of the software.
It is paid software. You will get numerous types of features including time tracking, productivity monitoring, reporting and analytics, and team management functions.
Moreover, you will get the free trial version for a few days to evaluate the software.
This software is designed to track time and increase the productivity of the task. You can use the software easily because it is a user-friendly app.
You will find different features named integration and expansion in the app which will be very important for a contractor.
You can manage your complex projects via the software. As a paid app, you have to choose their payment method to use the app.
You can assign your team members to allocate the resources via the app. In addition, you can get deep into your work with the app.
It's a unique software because of its amazing feature.. In fact, it has an optical way to track contractors' time.
You will get time tracking, integration, productivity tools, and more features in the app.
Verdict
Time tracking software is designed for individual and team members to optimize their work and make the best output of their work. In fact, it can track the time automatically.
As a result, you should choose one software among them to manage your work beautifully and effectively.