Education
Types Of Trade Schools: What Are The Basic Type And What Programs They Offer?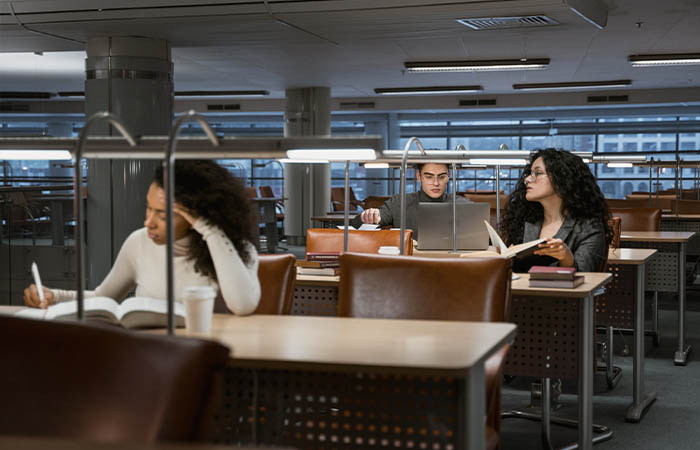 Trade schools are vocational or technician institutions, that provide students with hand on training in a particular sector. In this process, the students can decide their path.
Knowing the career options in trade schools will be best to make the career decision easily. In this writing, you will learn about different types of trade schools so that you can choose your career path more prominently.
What is Trade School?
A trade school is a school that provides practical training in specific professions and trades. The school offers courses in various subjects, including technology, nursing, plumbing, and welding.
Students who start a career in a skilled trade or occupation can choose from different types of trade schools that offer practical training to get them ready to enter the workforce.
What are the types of trade schools?
Trade schools come up with so many options for you. There are different types of trade schools, such as
Beauty Trade School
IT or Computer Trade School
Truck Driving School
Massage Therapy School
Carpentry Trade School
Electric Trade School
Plumbing Trade School
Welding Trade School
Dental Hygienist Trade School
Cook Trade School
Legal Assistant Trade School
Paralegal Trade School
Types of trade school jobs
Being graduated from trade school, you can pursue many suitable professions. These professions have a good reputation and at the same time handsome salaries.
Now you will be acquainted with some trade school jobs, such as:
Jobs in Medical Sectors like a therapist, dental hygienist, Thermologist
Jobs in Mechanic and repairing sectors
Jobs in Digital Platform such as web designer
Cooking Jobs
Technician Jobs
Security Jobs like traffic police
Lineworker jobs
Nursing Jobs
Plumbing jobs
You can apply in all of the sectors above. These jobs offer a well amount of salary.
List of trade school careers
Here you go with the list of some trade school careers:
Medical Equipment Repairer
An x-ray machine, wheelchair, defibrillator, and ventilator are some examples of medical equipment you may encounter. A wide variety of equipment and assistive devices are installed, tested, maintained, and repaired by equipment repairers in private practices, dental offices, and hospitals.
This is the most enthusiastic job ever for you. You can grow with this job faster rather than the other jobs. Most importantly, it has a great reputation in the job sector. You just need to complete some courses to become experts in the sector.
Technician for Wind Turbines
If you enjoy rocking the basket at the top of the Ferris wheel, becoming a wind turbine technician can be a good trade school career for you. For this job, you have to climb hundreds of feet regularly to install, inspect, service, and replace parts and a certificate in wind energy technology.
Law firms need paralegals to prepare for hearings, trials, and meetings. Among other things, the legal support assistants conduct research, prepare documents, and interview clients. The legal assistants need to complete the paralegal certificate program.
In IT support, specialists respond to calls about password resets and troubleshoot large-scale network problems, as well as maintain an organization's network. In summary, they maintain an organization's network. You can be a technician by completing relevant certificate courses.
Workers in the Funeral Industry
To help a family cope with the loss of a loved one, compassion, transparency, and tact are necessary. Therefore, funeral service workers must be exceptionally interpersonally skilled. The funeral home also informs families about various options, files death certificates, and prepares bodies for burial. For this career, you have to complete a funeral service associate degree.
Mechanics in the Industrial Sector
Mechanics typically work in manufacturing industries, maintaining various types of factory equipment. They troubleshoot problems, repair parts, and test components using their knowledge. To pursue the career, you a need 2-year associate degree in industrial maintenance.
Assistant in Occupational Therapy
In private practices and hospitals, occupational therapy assistants assist occupational therapists. Occupational therapy aims to help patients gain independence, so it may include physical, emotional, mental, and developmental therapies. These assistants need an associate's degree.
Therapist of Respiratory Care
Many respiratory therapists work in hospitals, but some also work in nursing homes or private practices. Among the conditions they treat are viral infections and COPD, as well as long-term conditions that cause breathing difficulties.
So you can choose any of these jobs. If your budget is tight don't worry, there are some free trade schools near you to help in pursuing a degree.
List of trade school programs
CTE is the general term for trade schools. They may differ in organizational structures or courses of study, but they offer technical, career-oriented programs in in-demand fields. Trade schools programs include the following:
Career Programs of Vocational High School
Vocational high schools often partner with local trade schools to provide combined career opportunities for students. In this process, the students can complete their general education program or job training requirements for senior and junior years.
These schools are different from vocational schools in the curriculum. They emphasize fieldwork and classes in science and math.
By providing practical training through technology-based programs, these institutions prioritize the students' technical skills.
As with other trade schools, these colleges offer hands-on training, but they cover a wide range of subjects and fields rather than concentrating on one area of study.
Centers for Career Training
Students can attend individual classes for learning experiences and career guidance at these centers.
Military Vocational Programs
Defense, Veterans Affairs, and Labor all develop military training programs. Before transitioning to civilian life, military personnel may choose one of these programs to enhance their transferrable skills. There is a unique vocational curriculum for each branch of the military.
Trade schools can be classified as Public universities, depending on their courses. Vocational degrees, diplomas, and certificates are available through public universities.
Verdict
Various trade schools provide a practical and cost-effective alternative to traditional four-year colleges and universities. Even there are also some free trade schools in service.
An education and training program offered by trade schools is helpful for students interested in emergency services, aviation, or radiation therapy. So, it is your turn to choose a suitable career path for yourself.