Career
How To Be An Administrative Assistant With No Experience: Secret Tips!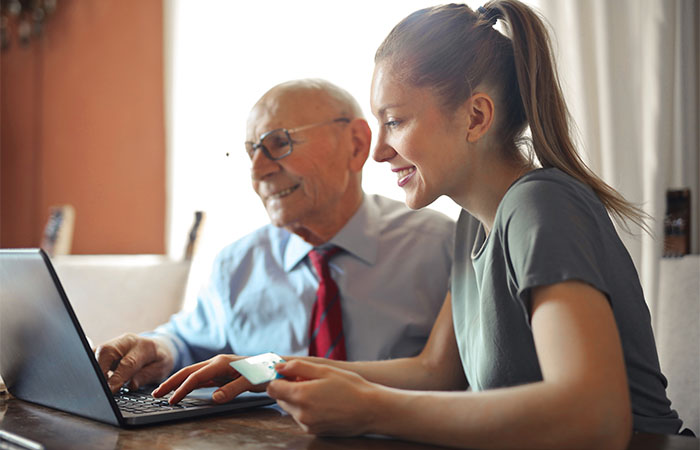 There is a huge demand for administrative assistants with standard salaries. Though some employers would like to hire candidates with experience, maximum employers select those with expert-level skills or completed General Equivalency Diploma.
In this article, you will learn how to be an administrative assistant with no experience by focusing on your skills.
Besides, standard qualifications, some duties, basic skills, major challenges, and ways to improve the skills of an administrative assistant have been discussed here.
How to become an administrative assistant with no experience?
Becoming an administrative assistant with no experience is harder than with experience. By the way, these tips can be fruitful for you.
General Equivalency Diploma or bachelor's degree can be your most powerful weapon, bringing you a job without any experience. 
As formal education is very structured, employers would like to hire those who have a degree. It also plays a vital role in adaptation to the environment. 
Administration-related training, workshop, and course can help you to get your desired job with no experience. 
These programs, provide various types of tips to work smartly. Besides, you can learn some basic skills by participating in these programs. 
As you don't have experience, though an internship is not a substitute for experience, it can fill this gap a little. There are a huge number of companies that offer lots of internships in various fields like marketing, accounts, admin, human resources, etc. On the other hand, you can earn money and gain experience by doing an internship.
Volunteering in a business or industry-focused organization can help you by providing administration-oriented knowledge. You also can check your leadership skills here which will help you to get the job without experience. 
Computer and software skills 
If you want to get an administrative assistant job, you must have computer typing, browsing, and Microsoft Office application software skills. It does not matter whether you have or haven't job experience, basic computer, and several software skills are mandatory for everyone who wants to get the job. 
If you have a part-time experience job in a related field of administration, it will be helpful for getting the job than without job experience.
On the contrary, if you can make a strong network with your higher authorities, they will make your job permanent and will convert it to full-time.
What qualifications do you need to be an administrative assistant?
To be an administrative assistant, you need several types of qualifications. 
Formal education, especially General Equivalency Diploma or bachelor's degree in public administration, management, or any related subject is preferred.  

Previous working experience in administration-related jobs for at least six months. 

Operating knowledge of office equipment like printers, copy machines, fax machines, scanners, and other necessary tools. 

Data entry experience both online (by computer) and offline (by pen and paper) is required. 

Basic computer skills (especially in typing and browsing)  

Expert-level skill is needed in Microsoft office application software.  

The ability to adapt to the office environment and with other colleagues is mandatory.
What are the basic administrative skills?
There are a lot of basic administrative skills and several of them are mentioned below. 
Communication

with every necessary person 

Leadership

to lead a team

Organizing

a team and making it qualified 

Coordination

with other colleagues 

Budgeting

for a project

 
Reporting

to higher authorities 

Directing

the task to lower authorities 

Time management

maintaining and ensuring by others 

Teamwork

to give a better outcome 

Decision-making

by focusing on all barriers 

Problem-solving

in a very quick period of time

Planning of a project 
Computer skills

to operate in the office 

Software skills

especially Microsoft office application
What are the duties of an administrative assistant?
An administrative assistant has a huge number of duties. Important of them are mentioned below.
Help to make documents to present in the meeting 

Maintaining the calendar regularly of the supervisor 

Giving answers by phone calls to the clients 

Help the people to fill out their form

Providing support to operate the office smoothly 

Making meeting schedules for the supervisor 

Typing and scanning when the offices needed

Contributing to team efforts 

Providing information on the basis of questions 

Booking room and ticket of hotel and plane for officials 
What is the biggest challenge for an administrative assistant?
As an administrative assistant, you will face a huge number of challenges but coworker issues will be the biggest problem for you.
Maximum time your coworkers will give you their task to do and will blame you if anything goes wrong in the office.
How can you improve your poor administrative skills?
If you want to improve your poor administrative skills, you can follow these steps. 
Step-1: Choose a mentor
If you seriously want to improve your poor administrative skills, you should choose a good mentor for you. 
This is the most valuable step in the process. If you can choose a genius mentor, quickly you will be able to develop your poor administrative skills.
Step-2: Participate in training and workshop
Surely, administration and management-related training and workshop can improve your skills on a greater scale. 
You can ask your mentor which training and workshop will be helpful for you. Besides, your mentor also can give you information about upcoming training and workshop. 
Step-3: Join industrial organizations
As industrial organizations practice administration and business-related skills, it can be a good choice for you to join. 
Your mentor can recommend you to join an organization. He also can help you to join the organization if you face any difficulties.  
Step-4: Volunteer in a nonprofit
By volunteering in a nonprofit organization, you can serve humanity as well as your organizational skills will be very high. 
You also can make a good network with a few people who can help you to get a better opportunity in near future.
Step-5: Work on various project
Though the administration is everywhere, it varies from project to project. For this reason, you should try to work on various project types. 
You can take help from your mentor to choose the right project because he has the ability and experience to choose the right project for you.
Step-6: Finally time management
This is the last as well as fast step for you to improve not only your poor administrative skills but also anything to do.
Time management is the real booster of performance which will help you to work comfortably. It can be the key to being successful in your career.
Frequently Asked Questions (FAQs)
Can I be an administrative assistant without experience?
Yes, you can be an administrative assistant without experience. But in this process, you must have some basic administration-related skills.
Verdict
There is no doubt that experience is a very powerful factor to get a job but nowadays, you have to remember that expert-level skills are more powerful than experience. 
So, if you don't want to use your time to gain experience, you should learn expert-level administration-related skills to be an administrative assistant with no experience.