Career
Is Data Entry a Good Job: Should You Go For This Profession?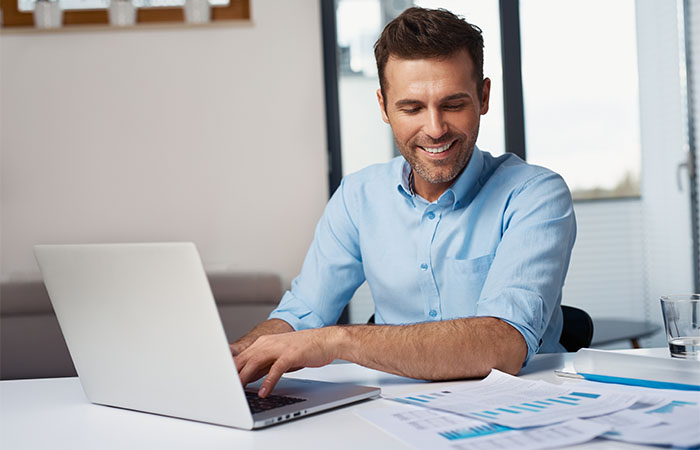 As developing and underdeveloped countries are facing unemployment problems, unemployed people are trying various freelancing jobs to maintain their livelihood.
Data entry is a very popular freelancing and local job. However, is data entry a good job? Well, it is tough to give an accurate answer to this question. As data entry is very easy to learn, maximum freelancers opine that data entry is a good job for low educated people. 
Is data entry a good career?
Obviously, data entry is a good carer for those people who are not highly educated. Data entry can be a very good career for those people who have completed their high school education. 
Is data entry a good online work-at-home job: why?
Data entry is a good online work-at-home job for several reasons to several workers. To know more, continue reading. 
Data entry can be an online work-at-home job for not only students but also for other people. Nowadays, a huge number of jobs have shifted online. You can do the work you have the skills whoever you are. 
Availability of the job online
As a lot of small companies post data entry jobs online, there is a huge circulation of jobs in the marketplace and it will help you to get more work. 
Opportunity for the students
Because of the easy work, college students do data entry jobs for a large amount. Besides, it needs low experience but offers more available jobs with flexibility. Besides, buyers like to hire students because they think that students can do the job better than others. 
Online, they work with more flexibility. You can do your work with rest or attend the exam because the buyer will give you a fixed time. The buyer will check the result, not the working period of time. 
Is data entry jobs safe as a career?
The answer to this question is very critical. A data entry job is safe as a career for those people who have a lot of patience. At one time people thought that data entry was an odd job. 
But at this moment, professional data entry operators have a big salary. Besides, companies hire more operators to run their journey smoothly. 
Read More: Why Is It So Hard To Find A Job With No Experience: What Should You Do?
How do I start data entry work?
First of all, you have to understand that you do not need any higher education degree to be a good data entry operator. To start data entry work, you need some basic skills. 
Read and think about whether you have the skills or not. 
To start a data entry job, you have to learn to type numeric keys. Besides, smart typing speed is necessary to shine in this field

Have to learn to operate a calculator, scanner, printer, and obviously a computer. These are basic machines that a data entry operator operates 

Always keep the focus on grammar, especially in capitalization and punctuation

Learn spreadsheets and other database software 

Be accurate in typing and decrease typing mistakes
After learning these, you have to find a job. You can search for a job both online and offline.
To search for jobs offline, you need to prepare a resume for your job purpose. Then you can send your resume to the companies when they publish circulars. 
Also, you can unofficially talk with human resource managers or can mail them. If they think that you are qualified, they will contact you. 
On the other hand, you have to sign in to the marketplace to find a job online. In the marketplace, a huge number of buyers post their job to hire qualified operators. You can bid on the job.
If you are selected, they give the job to you. After finishing the task, you will receive money from the marketplace!
Is the data entry operator a good job?
Data entry operator is a good job than freelancing because your boss will pay you every month. You haven't to be panicked to find new clients because if you do your work properly, your company won't sack you. 
FAQs
Can I earn money with data entry?
Yes, obviously you can earn money with data entry. Data entry is an old and important job. As data is very important for every sector, they provide standard money that you can earn by doing the job. 
Is data entry still in demand?
The data entry job is almost a constant job. There is a little increase and decrease happened. Though the quantity of this job is the same, the supply of the worker is increased by a huge number. For this, the demand for data entry has slightly decreased. 
Is data entry good for freelancing?
As data entry is a very flexible job, freelancers choose it very much. Though it takes more time, it is very easy to do. It is very good for freelancers at the initial stage. But if you look for a highly demanded and prestigious amount, data entry won't be suitable for you. 
What is the highest salary for data entry?
There is no highest fixed amount of salary for data entry. It depends on person to person. Your salary will depend on various things like performance, experience, accuracy and so many things. 
If you can work properly, you have the chance to earn $20,000 to $130,000/year. It will vary on your quality. 
Verdict
In the beginning, data entry is a good job. But to sustain this job, you have to learn more skills about data entry. 
If you don't like freelancing, you can manage a job in the data entry field. Though the companies give small salaries to the data entry operators, it is not unsustainable like freelancing.
Read More: Why Success Takes Time? Is It True That Overnight Success Usually Takes 10 Years?