Career
How To Become A Case Manager With No Experience? Explained!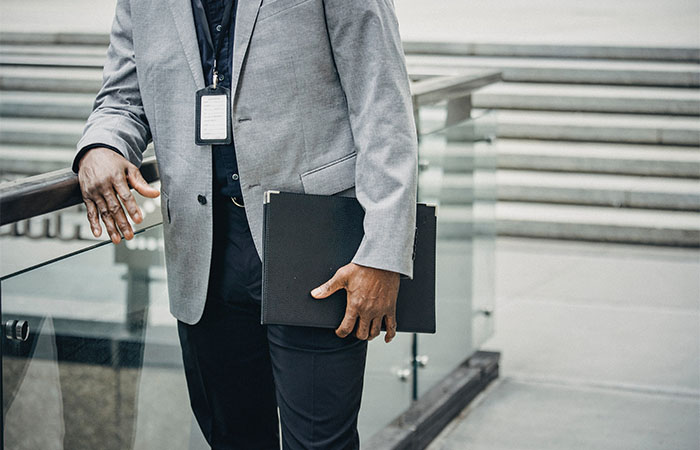 It is easier to get a job with experience. Case Managers are no different. Having no experience as a case manager will leave you confused; everything will seem unexpected to you. Besides, you might need help knowing where to begin.
However, The excellent news is you can become a case manager with even no experience. A strategic plan and persistence will help you gain the necessary skills and knowledge.
Let's explore the secret tips on how to become a case manager with no experience. 
Can You Be A Case Manager Without A Degree?
Yes, you can work as a case manager without a degree. Hence, you may meet some requirements. But specific requirements vary by state and organization. So, many employers require a bachelor's degree in social work, psychology, or a related field.
In addition, experience and training in the area can also affect your ability to work as a case manager. Ideally, you can get hired if you have experience working with individuals or families in need or have taken case management training.
Pursuing further education or certification in the field can boost your job prospects. Credentials like the Certified Case Manager (CCM) can help you stand out.
So, getting experience and knowledge in the area can significantly increase your chances of success as a case manager.
How Can You Be A Case Manager With No Experience?
It's possible to become a case manager with experience. The following suggestions will help you get started: Ideally, you should volunteer or intern with an organization that provides case management services. Hence, it's a great way to get hands-on experience and learn about families' and individuals' challenges.
Check out job fairs, career events, and online job boards to find opportunities to gain experience as a case manager. Additionally, you should highlight any transferrable skills and experiences you have.
In the meantime, if you have work experience, employers may prioritize that over formal education. In addition, getting further education or certification in case management can help you stand out in the job market.
3 Major Skills A Case Manager Should Have
A case manager provides support and guidance to people and families facing various challenges. So, it is essential to possess the right skills and qualities to build strong relationships with clients and help them succeed. Every case manager should have these three skills:
1. Communication Skills
Trust and rapport are built through effective communication. And a good case manager listens actively, asks questions, and gives precise, concise info. Also, a case manager must communicate well with other professionals, like healthcare providers, social workers, and community groups.
2. Problem-Solving Skills
It's essential for case managers to be able to identify problems, evaluate options, and develop solutions that fit each client's needs. So, Analytical thinking, creativity, and empathy are all needed. However, case managers must navigate complex systems and policies to ensure clients get the support they need.
3. Organizational Skills
Each client has needs and goals; thus, analytical thinking, creativity, and empathy are necessary. A case manager manages a caseload. Afterward, it requires good organizational skills, like prioritizing tasks, handling time effectively, and keeping accurate records.
Ensure that clients get coordinated and comprehensive care by coordinating with other professionals and organizations.
What Are 5 Different Case Management Professions?
Case management encompasses a wide range of specializations and expertise areas. The best way to find a career in case management that aligns with your skills and interests is to explore the different options available. However, consider these five case management professions:
1. Healthcare Case Manager
Healthcare case managers coordinate patient care and support in hospitals, clinics, and other healthcare sectors. They collaborate with healthcare providers, insurance companies, and community resources to ensure that patients receive comprehensive and effective care.
2. Social Services Case Manager
Social case managers help people and families facing poverty, homelessness, and addiction. Moreover, they help clients access social services and resources.
3. Mental Health Case Manager
Mental health case managers help people with mental health conditions like depression, anxiety, and schizophrenia. Clients can get therapy and medication management from them.
4. Disability Case Manager
Disability case managers work with people with disabilities. Their job is to help clients get services and resources, like assistive technology, vocational rehabilitation, and disability benefits.
5. Education Case Manager
The education case managers work in schools and other educational settings to help students who face challenges like poverty, homelessness, and learning disabilities. And teachers, parents, and community organizations work with them to help students succeed.
Duties Of A Case Manager
Case managers assist individuals and families facing various challenges. The following are the key responsibilities of a case manager:
Assessing clients' needs and developing care plans

Ensure clients get comprehensive care by coordinating services and resources

Facilitating communication between clients and other professionals

Keeping an eye on client progress and adjusting care plans as needed

Educating and guiding clients

Keeping accurate records and documentation

Making adjustments to care plans based on their effectiveness.
Difference Between Case Manager And Case Management?
Although "case manager" and "case management" are often used interchangeably, they refer to two concepts in social work and healthcare. Comparing the two is shown in the following table:
| Case Manager | Case Management |
| --- | --- |
| Refers to an individual who works directly with clients to coordinate care and support. | Refers to the process of coordinating services and resources to ensure that clients receive comprehensive and effective care |
| Involves building relationships with clients and advocating for their needs | Involves working behind the scenes to ensure that clients receive the proper care at the right time |
| Often involves direct interaction with clients, such as conducting assessments and developing care plans | Often consists in coordinating with multiple professionals and organizations to ensure that clients receive coordinated care |
| Requires strong communication, problem-solving, and organizational skills | Requires strong analytical, administrative, and coordination skills |
| Involve working in a variety of settings, such as hospitals, social services agencies, and schools | Used in a variety of contexts, such as healthcare, social services, and education |
| Often involves ongoing support for clients over a period of weeks, months, or even years | Can be a one-time process, such as coordinating services for a patient who is being discharged from the hospital |
Is Case Management A Good Career?
A career in case management can be fulfilling and rewarding for those who love helping people. First and foremost, case managers are critical in helping people struggling with poverty, disability, or chronic illness. Moreover, the case manager can help clients get the support they need to overcome these challenges.
The second reason is that case management is a growing field. Because of an aging population and chronic illnesses, case managers are in high demand in healthcare and social services settings.
Thirdly, case management offers many career paths and opportunities for advancement. Some case managers specialize in mental health or disability services, while others work in hospitals, schools, or community organizations. Simultaneously, if you're passionate about helping people and want to make a difference in your community. In that case, case management can be a rewarding career choice.
Entry-Level Case Manager Salary
Salaries for entry-level case managers vary by location, industry, education, and experience. According to the Bureau of Labor Statistics, the median annual wage for social and community service managers was $69,600 as of May 2022. 10% earned less than $42,020, while 10% earned more than $116,740.
However, It's important to note that these figures may not be representative of all case managers, as salaries can vary widely by industry and job. In the meantime education, experience, employer type, and location influence case manager salaries.
Verdict
Ultimately, case management is a complex and multifaceted profession requiring communication, critical thinking, and problem-solving skills.
Individuals and families facing poverty, disability, and chronic illness can benefit from the support of case managers. Case management can be challenging and rewarding for those who have a passion for helping others and making a positive impact in their communities.
After all, case management takes experience, but hard work and the right skills can make you one.
Read More:
Can You Be a Travel Nurse with No Experience? Is It Really Possible?