Career
How To Get HR Certification Without Experience: A Complete Guideline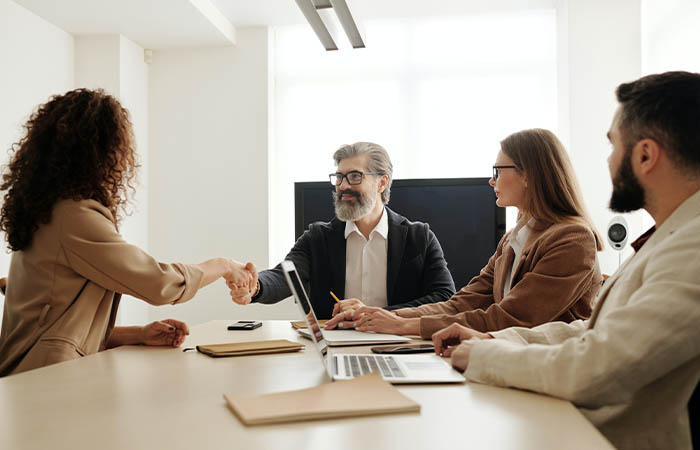 Many people want to start their careers in the HR field experience. If you are on the list, you must know that you can have Human Resource (HR) certification without experience, but you need a minimum qualification. An HR certification helps you learn more about the Human Resources job and prepare for the field.
In this article, you will know how you can get an HR certification without experience.
What is an HR certification?
An HR certification is a professional designation that attests to your command of human resources-related topics. To become a certified HR professional, you must usually take a course or pass an exam. An HR certification can boost your career prospects, help you get a job, and increase your earnings.
You also need to pass a test to demonstrate your understanding of HR topics and duties. Certification can only be retained if you continue to develop your professional skills.
What are the benefits of getting an HR certification?
Obtaining a certification in human resources can be helpful even if you do not have any HR experience. For new HR workers, let's examine some benefits of HR certifications.
Improving Your CV: To be hired, a potential HR director will glance at your resume first. Human resources certifications can enhance and make your CV more appealing. In a competitive job market, it may give you an edge over competitors, such as seasoned professionals.

An indication of credibility: No experience applicants are not considered by employers because they are not qualified and do not have the necessary skills. In this case, if you have an HR certification, employers value HR certifications as a way to demonstrate their expertise. As a result, employers may start to believe you more.

An HR certification helps the holder to build up a network with other professionals and make connections.

HR certifications can also assist you in moving up the corporate ladder by improving your leadership abilities.

It also helps to add extra credits to your upcoming career.

With HR certifications, you can add another qualification to your CV, increasing your marketability. It is strongly related to your marketability that you will be able to find employment.
Can you get an hr certification without experience?
Yes, you can get an HR certification without experience. But for this certification, you may need a relevant high school degree or equivalent, application fee, assessment, and credits to earn in professional development or retaking of exam every 3 years.
How can you get HR certification without experience?
There are so many potential steps to earn HR certification without experience. Such as:
Taking a Decision Regarding the Best Certification for You
Before choosing a certification, consider your job objectives. If you're interested in working with specific businesses or groups around the world, the APHRI certification may be a wise choice. People who wish to work in the US might find it advantageous to earn the APHR.
Professional in Human Resources (PHR) (GPHR) and Global Professional in Human Resources (GPHR) certifications provide HR workers with the opportunity to pursue more specialized credentials.
Having Preparations with effective materials
HRCI offers test summaries and study guides on its website. Some of these materials can be purchased when you register for the exam online. Study guides and courses are also available from other internet merchants at varying prices. You must purchase the materials at your convenience and take good preparation.
Taking exams online or in person
These certification tests can be taken in person at approved testing centers:.
Testing is available throughout the year after a candidate receives approval to take the test. There is a 180-day window after receiving approval to take the test. A proctored exam online does not require you to arrange a specific time or day.
As you prepare for your exam, keep these points in mind:
To reserve your preferred time and date, schedule your exam immediately after you receive approval to take it in person.
Candidates are scheduled to test at the testing sites in order of arrival. To reduce distractions, take the test online in a quiet spot at home or at work.
Due to weekends being the most popular days for online exams, it may be more convenient to take the exam during the week to reduce waiting time.
Continuing Education and Professional Development
Your HRCI certification must be maintained by obtaining 45 recertification credits within three years of passing the test. As part of this, you can disclose when you attend conferences and seminars, write books or take online courses. 
Professional development activities contribute to recertification credits, including the implementation of existing programs and the conduct of studies. Taking the initial test again is an option if you wish to avoid reporting these actions.
Read More: How To Get A Job In Human Resources Without Experience? Secret Tips
Which certification is best for HR freshers?
HR certification resembles a person's ability to work potentially in HR jobs. For Human Resource professionals, there are many HR certifications available. The majority of them require experience in HR, but a few offer admissions without it. Some HR certifications can be obtained without any experience. Following are some of the best certifications for freshers:
 HR University's Generalist Certification in Human Resources

Certification Program by HRCI for Associate

Professionals in Human Resources

The Academy for Innovating Human Resources offers a Strategic HR Leadership Program

Program in Human Resources Management at George Brown College

HR for Beginners: Administrative Human Resources on Udemy

The Upstart HR Entry-Level Course
Can you work in HR without a qualification?
Yes, you can work in HR without a qualification, but, this sounds a bit awkward. In some ways, you can work in HR, through your communicative and enthusiastic learning skills. In this regard, you may need some skill development training for a further polishing career.
Having sales experience, a work-friendly manner, and good verbal and written communication skills can help you to become an HR professional without a degree. But for that, you need certifications and training.
Frequently Asked Questions (FAQs)
Is it hard to get an HR job without experience?
No, not at all. But you need the proper certifications, training, degrees, and skills, that are required to be an HR professional. You can start the procedure by looking for an internship.
Which HR certification is easiest?
Obtaining a certification from Associate Professionals in Human Resources is the easiest certification to get. In this process, the exam is knowledge-based, the only requirement is a high school diploma, no experience, and no bachelor's degree. For this certification, you just need to prove your competency.
Can I do HR without an HR degree?
Without an HR degree, becoming an HR can be difficult but not impossible. Unless you are extroverted and friendly. You will be happy to know that you can be an HR without a degree. Just need to highlight your communication and learning skills with spontaneity. You have to expand your network to get access to many opportunities.
Try to learn about the daily duties and responsibilities of HR staff as well as their effective working habits. You can become a human resources professional without a degree by examining your priorities. Besides captivating necessary skills, you need to acquire proper HR training. 
Verdict
If you don't have experience, don't worry, nothing is going to stop you from becoming an HR professional. If you are a good communicator and learner and have enough potential to be an HR, the only thing you need is a certification, which you can get by applying for an HR certification exam.
Just stay updated with circulars and questions, and get prepared well.