Education
I Want A Simpler Job: Is There Any Simple Job Really?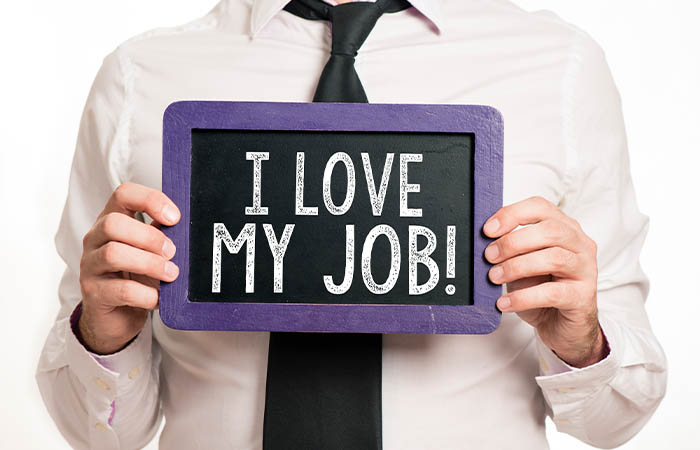 You may know that job and career aren't the same. Both simple jobs and professional careers are good enough to earn money. But a simpler job is better in some cases!
As I'm not willing to face pressure and don't have higher education, I want a simpler job. Are you facing the same situation as me? If so, this article is for you!
Why would someone choose a simple job over a career?
Without proper comparison, none will choose a simple job over a career. Some reasons are discussed below so that you can compare easily.
Educational qualification isn't mandatory
To apply for and to do an easy job, you don't need an educational certificate. If you have the proper skills, you will get the job. And when you will do it properly, other companies will hire you to do their task. 
No stress of professional training
In a simple job, you don't need to take professional training for the job. Your responsibility will be finishing the task and taking payment. 
Availability of jobs
Though there are a lot of available easy jobs, people would like to do professional jobs. For this reason, there are a huge number of available easy jobs in the job market.  
No promotion
In a simple job, you don't need to show gratitude to your boss without any reason. As there is no promotion, you are your own boss.
The opportunity of opening a company
If you do a simple job, and if you feel that you are an expert at the job, you can easily open a company about that job. 
Is it bad to have a simple job?
No. As a man like others, I want a simple job where I will have the opportunity to earn more money and to spend time with others. For this, you should have a simple job.
Best Job Types for Simple Living
There are a lot of job types of simple living. You can choose the perfect one for you if you would like. The top five of them are given below for you! 
The freelance marketplace has emerged as a big opportunity for job seekers. You can do a job in a freelance marketplace with huge flexibility. 
Suppose, if you don't want to do a job for a week, you can quit your working mode. Then, when you will be free, you can turn it on.
Contract based job is a fixed job where the owner hires an employee for a certain job and he/she will pay you for the total project, not on a daily basis.
Photography in a wedding ceremony is a good example of a contract-based job. Sometimes, the owner gives tips to the worker. 
When you find a job in only a fixed time of a season, it is called a seasonal job. Though seasonal jobs are very easy and pay more, they are not available all year.  
In winter and spring, you can do a job collecting strawberries at a local firm. But you have to search for a new job after finishing the season. 
Occasional jobs indicate those jobs which are created on the basis of special functions. After finishing the functions, they change their jobs. 
In the time of Christmas, a huge number of people create various special gift items for sale. Though it is for a very short time, they earn a good amount of money.
Hospitality jobs are very interesting because you will find various types of people in your service providing time. Jobs in restaurants can be an example. 
As this job is connected with visitors, workers do this type of job for extra tips. Besides, they receive a standard salary from the restaurant owners.
What is the easiest job that pays the most?
There are a lot of easy jobs that pay large amounts. For this reason, a huge number of people do these jobs rather than professional jobs (career). Some of them are discussed below.
If you are an animal lover, a dog walking job can be suitable for you. Normally owners pay on the basis of working hours and the hourly rate is 8 to 20 dollars.
If you like to stay outdoors, a park ranger job can be a good choice for you. Your work will be helping visitors to visit and ensure their security.
House sitter's job refers to an agreement where a person takes responsibility for the owner's house for a certain time and the owner pays a standard amount every day. 
If you think that you have enough knowledge about your local visiting place, you can start a job as a tour guide because tourists give extra money as tips. 
If you like teaching, a private tutor job can be a good opportunity for you. In this job, you can teach the students new topics and can earn money. 
If you are a book lover, the job of librarian can be the best job for you. You will have the chance to read books besides earning money. 
The job of toll booth collector is very interesting! During the whole day, you will count money and will give them permission to go.
To answer various questions customers, almost all companies provide customer service through customer service operators. Maximum time, your job will be answering the query of customers by phone. 
The truck driver of the garbage 
As a garbage truck driver, your job will be collecting trash from the dustbin of commercial and residential areas. Then will dispose of in the selected place. 
As a groundsman, your main work will be ensuring the maintenance of the ground. Your job will be cleaning the ground, taking care of flowers and trees and others.
FAQs
How can I get a simple living job?
You can get a simple living job in several places but freelance can be the best option for you because the freelancing marketplace offers a bulk of work. 
Are jobs for simple living well to do?
Yes. When you do a job, you will earn sufficient money for your living. Besides, you will have enough time for you to spend with others. 
Verdict
As a simple job is very available and also pays a standard amount, I want a simpler job for me. You can also choose a suitable job for you that you can do properly.
The meaning of life isn't money or respect. When you do a simple job, you have sufficient time to spend with your family and friends and your life will be more beautiful.