Lifestyle
Pros and Cons of Marriage: A Detail Insight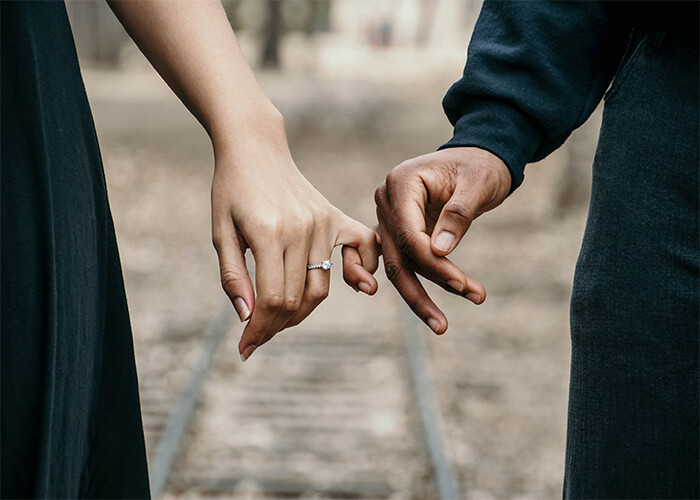 In recent times marriage has been an important issue in our society. Everyone has their own strong opinion related to marriage. Some people prefer to get married at an early age and others don't. Many people among us are against marriage and choose not to get married.
Marriage is a big decision in everyone's life. However, many people spend their life alone as getting married is no longer a necessity. Although taking the decision of getting married and choosing a perfect life partner takes a lot of time and effort.
So, what would help you to make the right decision? Of course, an accurate list of the good and bad sides of marriage will definitely help you to solve your uncertainty.
Hence, we are here to let you know about the pros and cons of marriage and so you can easily make the big decision of your life.
Pros and Cons of Marriage
Pros
Getting a stable state in one's life is one of the primary reasons for getting married. A healthy marriage creates a stable family with happier children. This maintains peace in the society and number the of crimes and conflicts decreases. Most importantly people acquire a safe and secure life in their old age.
Marriage helps to make a family more strong and united. Children get both father and mother which helps them to grow more happily and blissfully.
They see two different role models in their life which makes them more emotionally confident and practical. Without marriage, it's become very difficult to raise a child in every society.
Being married there are many legal pros and cons of marriage. A married couple can get an entire estate without any tax issues. Even in the case of paternity, there remain no issues over a married couple.
When an individual gets married some particular legal rights fall automatically. One will get the advantage of making medical decisions if his/her spouse gets sick or can sue for wrongful death.
We all know that man cannot live alone. Most of the time we crave partnership and companionship. We always try to find someone with whom we can share our feelings and emotions.
A married couple can share all the burdens, responsibilities, and family expenses together which lessen one's stress and tension. It becomes much easier for a married couple to solve any problem related to sickness, raising a child, or in case of any emergency help.
In this modern world, many people started to live together before marriage. There are many pros and cons of living together before marriage. One of the disadvantages of an unmarried couple is they do not get any financial support and insurance like a married couple.
Most government institutions allow financial benefits and lower taxes to a married couple. Most of the financial and insurance-related problems are easily solved when a couple is married.
Social acceptance & security
Marriage is an ideal way of being socially accepted and identified. The tradition of marriage has been started thousands of years ago and still considered as the social construct. Moreover, it also increases the level of security.
In today's world, gay marriage is becoming very trendy. Although there are some pros and cons of gay marriage. A gay couple is still not identified and socially accepted in our family and society.
Therefore, we see that marriage comes with both emotional and financial advantages and benefits. Still, there remain some disadvantages of being married. Let's check out the main cons of marriage.
Read More: The Advantages of Early Marriage: Why You Should Consider It
Cons
In our society, in most cases, marriage becomes very expensive. Parents who suffer from poverty spend all their small and big savings on their children's marriage.
On the other hand, expense increases gradually when family size increases. Many people among us suffer a lot while maintaining family expenses and lead a stressful life.
A married couple has to deal with his or her partner's family. As a result, various conflicts occur between them while living together. Again many couples get stuck in conflict and fight over and over which disturbs mental peace and happiness.
Differences in personality, irritating habits, lack of sacrifice, and compromise are the main cause of several arguments and fights.
Generally marriage restricts one's independence and freedom. And it is one of the major reasons why people don't want to get married. A single person can lead his life according to his own rules and principles.
But after getting married sometimes a couple need to sacrifice many small and big things in their life to maintain a happy and healthy married life. One always needs to remain concerned with the needs of his family. But an unmarried person always remains concerned with his own needs and wishes.
Last but not least divorce is now a common practice in our family and society. Several limitations, unconformity, family conflict, infidelity are some crucial problems that lead to divorce.
Even various emotional and physical abuse takes place in our society after getting married which badly affects one's life and his or her family. And that's why many people now choose to live alone rather than involving in an unhealthy relationship.
Verdict
In this modern world, the necessity of marriage is decreasing day by day and people are choosing to be alone. Also, many couples among us are living together without getting married as they consider marriage as a burden.
However, a lot of people are holding on to this tradition with the hope of living a healthy and secure life.
Hopefully, you've got a clear list of pros and cons of marriage and so you can easily sort out the problems and make your decision.