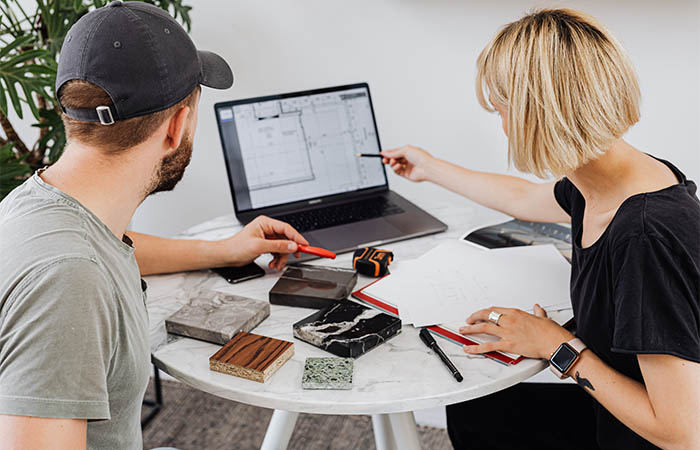 Only an architect can feel the constant war between time and work. The sleepless nights and dedication you show towards your job can't be fruitful without proper time management. A creative profession like architecture demands a lot of punctuality of time.
But, how to maintain time when you're in so much in need of it? The solution lies in maintaining proper time management software. This software and its features will help you greatly to manage time.
What is time management in architecture?
Time management in architecture is planning, scheduling, and executing the project and fulfilling the contract within due time. This is very important for architects as clients don't like to postpone the delivery date of a project.
Time management tools help to schedule and monitor the productivity of an architect. These software are very easy to use and also efficient in every aspect.
10 best time tracking software for architects
There are many time-tracking software for architects. Here I'm mentioning the 10 best time-tracking software for architects:
Everhour
Everhour is a wonderful software for architects. It helps to monitor the projects that are running currently. Also, it helps to closely monitor the billable hours of the employees using a complex matrix.
Everhour helps you to grow as an architect and also as a company. It enables you to keep track of the time sheets of your workers. As a result, the process gets really easy and it increases productivity.
Hubstaff
Hubstaff can be a great software for you to track your activities. It gives you an accurate time-tracking experience with productivity monitoring. As a result, you can get a detailed time sheet with the client's name, project details, etc.
Paymo
If you are a freelance architect it will surely help you to keep track of your valuable time. Paymo supports remote work tracking. So, it will help you in your remote work.
Paymo is also very useful for team collaboration. It is indeed a great solution for planning, scheduling, and other project-related issues.
Clicktime
Click time is used frequently nowadays by architects. It has features like time tracking, expense tracking, etc. Expense tracking can be a very useful tool for you as an architect.
Their dashboard is beneficial to get all your information at a glance. The budget sheets, project details, and project expenses can be tracked easily here. The pricing of this product is $9 per month.
Toggl track
Architects may find maintaining a time tracker because of their multitasking tendency. Some software uses up a lot of GPU. Toggi Track can be your go-to platform in this regard. They use a background tracking feature so that you get updates without bothering your GPU.
The services of Toggi Track are available for only 10$ per month.
Harvest
Harvest is also one of the well-known sites for time tracking. It also serves you with invoices for the client. Harvest helps you to keep track of your revenues. When you start work and finish it, you can get your performance matrix to evaluate your performance.
RescueTime
Rescue Time is one of the most accurate time tracker software that is available in the world. It's a great tool to monitor the working hours of the architects. When you can track that much information, privacy can be an issue here. Though the data is kept safe on their site.
RescueTime is popular for its productivity measurement. It provides insight into how the time of a particular employee spends his time.
TimeDoctor
Time Doctor is already popular for their productivity tools. They also help you to track time as an architect. Time is money for the architects and time doctor provides you best services with details in one platform. You can have their basic services and
only 7$ per month.
Clockify
Clockify is also a very good platform to track your time as an architect. At the clock, you can keep track of billable and lol billable hours. A billable hour means the hours of the employees you can charge from clients. This feature is unique from other platforms.
Clockify helps you to keep track of your projects. Much information like attendance, company growth, and success can be analyzed by it. The basic service of Clockify is available for only $3.99 per month.
TimeCamp
TimeCamp is a cloud-based platform for time tracking. They have a lot of features that will help you genuinely as an architect. It helps you to create invoices for the clients. It also helps to keep track of the attendance of the employees.
The monthly performance sheet can be made easily by using TimeCamp.
Read More:
Time Tracking For Remote Workers: Top 10 Listed Here
Verdict
An architect's fight with time is constant in this profession. So, to have a successful work life and personal life, you have to have a great time tracker solution. These time trackers will make your work easy and organized.
At first glance, you may not understand the importance of time-tracking software, but let me assure you that your life as an architect will improve a lot. The punctuality and quality of work will improve. You'll get more productivity from your team and yourself.