Education
Why Is It So Hard To Find A Job With No Experience: What Should You Do?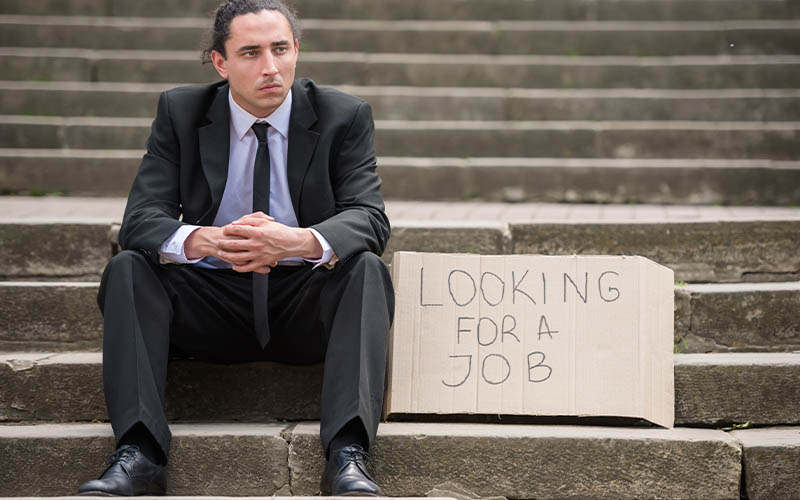 Well, finding your first job can be much more difficult compared to other times of searching for jobs. Although some uncontrollable factors like the economic conditions of your country, personal problems, and many more, can naturally make finding jobs harder, zero experience makes it the hardest.
However, in this article, I will explain in detail why it is tough to find a job with no experience along with helping you out to get a job. 
Reasons Why People Struggle To Find A Job With No Experience
There are numerous reasons behind the difficulties at starting a career with no past history of work. However, below I have mentioned the common reasons for the difficulties. 
Companies are very choosy
These days companies are very choosy in selecting workers. They prefer professional employees over non-experienced ones. This automatically creates difficulties for people to start their first job. 
There is very high competition 
Nowadays, everyone wants to get well educated and build a sustainable career. So the supply of workers is great in the market compared to the demand. So it is tough to find a job with no experience in this competitive market. 
Experience makes a person proficient in a particular task. People with zero experience will undoubtedly be less skilled. Skilled workers are most likely to be on the priority list of the company hiring employees. Thus, a lack of skills can be a reason for hardship.
There is lacking references 
References are generally former employers, colleagues, formal teachers, and so on. Although former professors can recommend a person for a job, recommendations from past jobs matter more. 
Resumes get filtered off by the ATS software 
Many companies use ATS software to select their desirable workers. ATS software filtrates resume that do not contain determined keywords, like experience. In such cases, the skills or achievements of a person are neither read nor taken into consideration. 
Having very high expectations 
If a person does not have any history of previous employment, it is quite natural that he or she is not eligible for every job. But if a person has very high expectations and applies for jobs that are above his or her ability, then it causes nothing other than adding more difficulties. This is because it wastes the time of a person. 
There is a lack of networking 
While looking for the first job, it is quite obvious that a person will be new to the industry and hence, will have poor networking. Many companies hire people who are connected with them or known to them. So, due to the lack of networking, the chances of getting employed decreased. 
What To Do If Nobody Will Hire You?
One of the most vital factors to consider if nobody hires you is to not panic. It is very natural to grieve in such situations, but keeping your mind calm, and recognizing and recovering from your shortcomings is very important. 
Do not give up and be persistent in looking for other jobs. Talk to people and ask for help. However, there are many other things you can do meanwhile, like starting a small business, doing seasonal small jobs, and many more. 
What Job Can You Do If You Have No Skills?
There are various jobs available that do not require any skills to perform. Such a list may include housekeepers, security guards, retail salesmen, librarians, factory workers, delivery men, and many more. However, despite having no skills, you might get selected for such positions, but it is very crucial to be responsible no matter what you choose to do. 
Read More: Starting Career At 25: What Steps Should You Take?
How Do You Get A Job If You Don't Have Experience: Top 10 Tips
Having zero experience does not necessarily mean you are not worthy of any job. You just need to give a little extra effort to get a job. Below I have mentioned the top 10 tips that will help you to get a job without any experience. 
Look for entry-level jobs
Entry-level positions are the first stage of a career pathway. Usually, such jobs do not require any past work experience. So, try to focus on such jobs, as it will enhance your opportunities to become qualified for better jobs.
Create an attractive resume
Even with no experience, you can get assigned to a job by creating an attractive resume. Add all your related skills, certifications, etc according to the priority of the company, so that the company finds it appealing.
Emphasize your portable skills
Mention all the relevant skills that you have, it will put a weight on your abilities and increase your value. Thus, it will elevate your chances to get a job. 
Highlight your educational qualifications and extracurricular activities 
Nowadays, companies look for well-educated workers. So, do not forget to mention your educational background.
Besides, state all the extracurricular programs that you have attended. Such activities will improve your skills, which will eventually help you to find a job.
Read More: Is Higher Education Worth It? 7 Benefits Of Higher Education
Volunteering at any company or organization will increase your experience. Having such experiences can be a good option to justify your capabilities. 
Doing internships at any company will improve your related idea or understanding of any work. It will add value to your experiences and will help you to get employed.
These days, there are several courses available that will improve your qualifications and adroitness. For example, there are many computer courses available. Such courses can help you to achieve a fine certificate, and hence, can help you to get a job.
Building a network with as many people as you can, will definitely make your task easier. This is because they can recommend you for a job. With the help of their recommendation, you can easily find a job. So try to maintain a good relationship with all your known people. 
Apply for all the available related positions
Do not just seek advertised positions, rather let other companies or people know that you are looking for a job. 
Giving an interview can make your task easier. By talking to them you can persuade them that you can fit completely with their company's culture. 
Verdict
Although it is very hard to find a job with no experience, with dedication one can find a position successfully. 
Nevertheless, with the help of all the above-mentioned tips, I hope that your task will get even easier.