Career
How To Be A Nanny With No Experience: What To Do?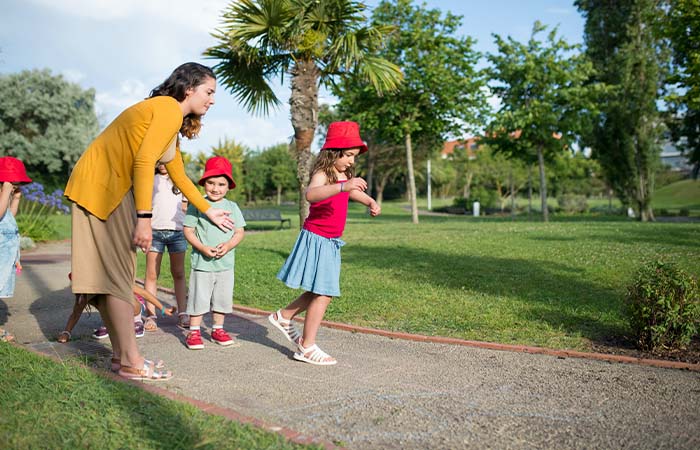 There are so many candidates who are interested in setting up careers in nanny careers. In this career line, you can get so many roles but you need to ensure the experience also. As a starter, you first need to get certified. Well, there are so many agencies and college curricula you will get where you can do the courses for a nanny career.
However, you can start this career with no experience. If you are wondering about how to become a nanny with no experience, then you can gather knowledge by working with a small number of children. 
This childcare experience will help you to take care of the youngest member of your family or other relatives and also in any workplace place like daycare.
How do you become a nanny with no experience?
Well, courses are not only mandatory things to start a career as a nanny. Communication with children and basic knowledge about first aid, and housekeeping are mandatory.
Another important thing that can enhance the nanny career with no experience is a reference. If you can show any references who are satisfied with the work that can lead you to hold a position in any good organization. 
How do you get to experience being a nanny?
To start being a nanny from neighbors, relatives, or friends is a good idea. You can start here with zero experience and come out with lots of experiences. These experiences will help you to find a professional career as a nanny.
Anyways, volunteering is an amazing way to get yourself experienced and educated in this sector. During the summer season, many people seek a nanny part-time to help with various tasks for their children.
You can find various opportunities to work with a babysitter or any organization to provide basic learning courses for being a nanny. Then, when you start to work with children try to collect recommendation letters from their parents. This will increase your career path in this sector.
In the childcare sector, CPR training and First aid are standard. Nearby local community clinics provide this kind of service. Healthcare and safety training is important to get the professional certificate of a nanny. Early infant care. Water safety, then to know the facts about the special needs of a baby are important criteria you have to know.
Some college education will help to pursue the experience of being a professional nanny. A professional degree in early childcare education may be helpful to you to enhance the experience and you can apply the knowledge in the field.
What qualifications do nannies need?
The first and foremost thing is you have to be very patient and kind towards the children. Then you have to be passionate and consistent in your work. Otherwise, this sector may seem very difficult to you.
Interest in child and social care
Another important qualification of a nanny should be that she has an interest in social and child care. If she is not social and extroverted enough to communicate with children then she doesn't become a good nanny.
Certification of CPR, water safety, and first aid
Training in CPR, water safety (such as- how to swim), and first aid is really very important to know a nanny. Most families have the requirement of having these skills in a nanny.
Specialists in newborn care
NCSA provides the required training skill to the nanny. You will get a course of specialists in newborn care also. This will increase your profile and skills to take care of a newborn baby.
INA means international nanny association. This association has provided a list of courses and available courses that basically need a nanny.to start this as a career you can do the course. You can get these courses in different countries at different costs. 
What are the best skills for a nanny?
The list of basic and best skills for a nanny has given below:
For being a nanny you must need to have enough stamina to control the children and need enough energy to play with them.
Well, to be a nanny is not such an easy task. You have to be a hard-working person and have enough patience to deal with the children.
To understand child psychology
It is important that you can evaluate the child's psychology. It helps you to keep the baby calm.  
To evaluate a child's emotional, intellectual, and physical growth
These are also important to be capable of evaluating the child's growth in every sphere. It increases the value of your work and educational degree.
Well, you have to have enough creative minds and excellent verbal communication power to have fun with the children. And this is another important skill that you should have as a nanny.
To be able to make decisions
Sometimes you have to take immediate action or make decisions urgently.  So, you have to be confident enough about the child's rearing and have to be able to take such important decisions.
Read More: Starting a New Career at 30 with No Experience: The Ultimate Guide
Why is being a nanny so hard?
Being a nanny is hard. First, you have to have enough patience and tolerance power. Then you have to lose your energy by talking with them, playing with them, feeding them. You have to clean them too. All those things really require lots of patience and dedication.
Then another thing is you are really going to love them by rearing them. But when it will be time to leave, it is going to be heartbreaking.
What is the difference between a nanny and a babysitter?
| | |
| --- | --- |
| Nanny | Babysitter |
| A nanny is a professional hand who raised a child for many years (long time period) and works in the childcare industry. | Babysitter is not experienced as much as a nanny and they work for a short-time or part-time basis. |
| A nanny takes care of the children on a daily basis. She helps to evaluate children's care, activities, health and well-being, etc. | A babysitter is available for just the evening or for a weekend. Then, she plays a very casual role for the baby. |
| Nanny becomes a part of the family by raising the children for many years and stages. | A babysitter also can take charge but it happens under the guidance of the children's parents. |
How to start babysitting with no experience
If you have enough social bondage and network then you can easily get a babysitting job without any experience.
Neighbors, relatives, and friends can help a lot. By getting references from them you can also find your preferable babysitting job.
Read More: How To Get A Job Without Internship Experience: Some Killer Tips
Verdict
Well, hopefully in this article you got the answer to the question of how to be a nanny without any experience. Here you already know about lots of media and systems by which you can start your nanny career.