Career
Starting a New Career at 30 with No Experience: The Ultimate Guide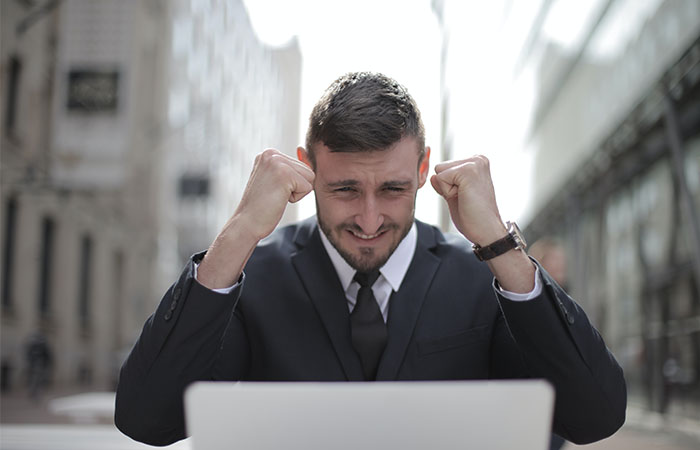 When looking for a job, don't feel embarrassed or stressed about your lack of experience. Are you trying to start a new career at 30? Have no experience? No worries; you're not alone.
Let us help you create a career at 30, whether you're looking for a new job or want to learn more.
Can You Start A Career At 30?
Yes, absolutely! You can start a new career at any age. However, there are a lot of advantages and benefits to starting a new job at 30. The advantage is you know what you want. When you're 30, you probably know what interests you and what doesn't. It'll be easier to transition to a new career if you know what you're looking for.
Additionally, you have a lot of experience in life and knowledge. Having overcome obstacles and challenges in your previous jobs can benefit you in your new one. You can also find opportunities in your new field through your professional contacts.
Starting a new career at 30 can also bring a sense of fulfillment. A change of pace and new challenges can reignite your passion and energy if you're feeling stuck or unfulfilled in your current job.
However, starting a new career can still be intimidating, especially if you have yet to gain prior experience in the field. You can, however, achieve your goals with a little hard work and determination.
To get started, follow these steps:
Investigate your career options and the skills and experience you need to succeed in them. Then, start learning as much as possible about potential careers that interest you.

Ask for informational interviews with people in your desired field. Getting advice, making connections, and learning about potential jobs are tremendous benefits.

Gain experience in your new field before transitioning full-time. Taking on a part-time job, volunteering, or freelancing might be a good option.

Keep learning and growing no matter what career you choose. Take courses, attend conferences, and read books and articles related to your field to invest in yourself.
Changing careers at 30 can be one of your life's most rewarding and fulfilling experiences. Take it. So take a step at a time, and don't be afraid to ask for help and support when needed.
Is 30 Too Old To Start A Career?
30 is pretty young to start a career. It's always possible to change jobs or make a change. The benefits of starting a new job at 30 include a clear understanding of what you want, a wealth of experience and knowledge to draw from, and a renewed sense of purpose.
Experience and knowledge are highly valued in many industries, regardless of age. With technological advancements and changes in the job market, it's becoming more common for people to switch careers later in life.
Keep your age from holding you back if you feel unfulfilled at work or want a new career path. You can succeed in your new career with hard work, determination, and a willingness to learn.
How To Start A Career At 30 With No Experience?
Changing careers at 30 can be challenging but rewarding. You can get started by following these steps:
Assess your skills and interests:

Reflect on your strengths, skills, and interests. Think about what kind of work you like and are naturally good at. It'll help you narrow down your career choices.

Research potential careers:

Find a career that matches your skills and interests. Research the job duties, education and experience requirements, and potential earnings and growth opportunities in each field.

Gain relevant experience:

Get relevant expertise in your field if you can. Consider volunteering, freelancing, or taking on a part-time job.

Network:

Finding a job is all about networking. Ask people in your desired career for informational interviews or connect with them on LinkedIn.

Update your resume and cover letter:

Make sure you highlight your relevant skills and experience in your resume and cover letter. Get help from a career coach or resume writer.

Apply for jobs:

Finding a job in your field takes a while. Keep going even if you get rejected. It's part of the process.

Continuously learn and grow:

Learning and growing are essential no matter what you do. Take courses, attend conferences, and read books and articles about your field.
You can start a new career at 30 with persistence, determination, and a willingness to learn and grow. Be bold and ask for help and support when needed. Then, take it one step at a time.
Which Career Is Best After Age 30?
Career options after 30 include computer science, information technology, marketing, and finance. There are many job options and growth potential in each field, so do your research before deciding.
Project Management:

Project management involves planning, organizing, and executing projects. There is a high demand for project managers across various industries.

Healthcare:

Nursing, healthcare administration, and medical billing and coding are all growing fields in healthcare.

Technology:

Software development, network administration, and data analysis are career options in the technology industry.

Education:

The career of teaching or school administration can be fulfilling and provide a sense of purpose to a person's life.

Finance:

Financial services include investment banking, financial planning, and accounting, which offer a wide range of career options.

Marketing:

It is a dynamic field that develops and executes marketing strategies for promoting products and services.

Entrepreneurship:

If you have an entrepreneurial spirit and are keen on starting your own business, it can be a promising and challenging career path.

Human Resources:

A skilled human resources department is critical to a company's ability to attract, retain, and develop talent at all levels.

Creative fields:

A career in a creative field, such as graphic design, writing, or photography, can provide the chance to express yourself and enable you to reach your full potential.

Non-Profit:

You can make a difference in the world while advancing your career by working in the non-profit sector.
You can pursue some of these careers after the age of 30. The right career choice depends on your skills, interests, and values. Make sure you research your options and choose a career that fits your goals.
Verdict
Age is only a number. Refrain from letting your age stand in the way of achieving your career goals when you are ready to begin. When you are committed to hard work and possess the drive required to succeed, you can achieve success at 30 in starting a career.
Related Articles:
Is 29 Too Old TO Start A Career: What Should You Do At This Age
Starting The Best Career At 40 With No Experience: Is There Any Way?
Why Is It So Hard To Find A Job With No Experience: What Should You Do?