Career
How To Become A Data Scientist With No Experience: Is It Realistic?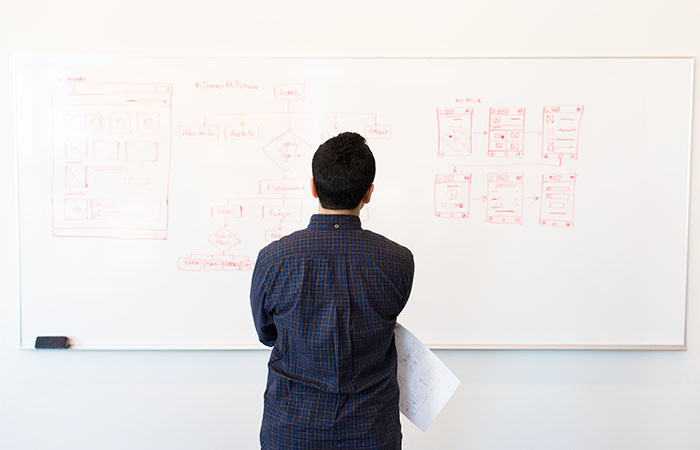 Data science is a fantastic career option with enormous future growth scopes. Even being new, it has competitive pay and huge demand. In the USA, the average income of a data scientist is around $124,693 per year.
Data science is the management of a huge number of data and assuming potential insights by data analysis using math, stats, AI, etc.
It is possible to become a data scientist without any experience. Though having experience is always an early boost. But many programs can make you an expert in data science. They often provide internships, which can provide you with essential experience.
Can I Become A Data Scientist With No Experience?
Becoming a data scientist with experience is easier. But not impossible without experience anyways. It is always better to have experience working with massive data before starting a career in this field.
Higher education in data analysis or related subjects like statistics, computer science, etc is necessary. Knowledge of statistical and machine learning techniques is also essential.
Data scientists utilize machine learning and statistical modeling as powerful tools to draw predictions from data. And the problem of experience can be easily solved by formal training of 3 to 6 months in data science.
This kind of training program offers a few months of internship which enhance the experience of dealing with a massive amount of data. 
Is learning data science hard?
Studying data science is difficult. It deals with lots of difficult subjects like Math, Statistics, and Computer science. The principle theories taught in this field are linear algebra, probability theory, and statistics theory. Also, a few difficult sectors of mathematics like calculus is useless in data science.
Though the study matters are a little complex, having the right set of skills can make data science feel quite easy. As it is quite a new field, study materials show that the major of this might be difficult for a majority of students.
How Can You Be A Data Scientist Without Experience?
There are certain steps that should be followed in this regard. When there is no experience, the procedure for becoming a data scientist is:
Get an education in data science, math, statistics, and computer science. 

Get certification and attend an internship.  

Create a resume as a data scientist including all known skills.

Completion of building a portfolio. 

Create Industry-Specific Projects.

Networking.

Approach Employers.

Look For Entry-Level Data Scientist Jobs.

Consider Working Remotely.

Build Your Personal Brand.
By following the mentioned process, you can work as a data scientist without experience. 
What Qualifications Do I Need To Be A Data Scientist?
Typically, data scientists need a bachelor's degree in computer science, data science, or a closely related discipline like statistics. A master's degree in data science or a comparable subject is preferred by many jobs in this profession. 
Often, a bachelor's degree is enough for data analysts and data engineers.
So, the checklist goes:
A bachelor's degree in math, statistics, or a closely related major. 

A master's degree for higher promotions.

Necessary skills are required in this profession.

A data science course certification.
Other than these, this profession demands a good number of skills. For example, mathematical skills, statistics skills, computer skills, etc. 
How Do I Start A Career In Data Science?
Starting a career in data science is an excellent decision. It is not very hard to start a career in this field. The steps for starting a career in the mentioned profession are:
Secure

a bachelor's degree in data science, data analytics, computer science, engineering, mathematics, or a related field.

Creation of a data science foundation.

Attend special requirement exams like GRE.

Application of masters program in bachelor of computer science.

Create a resume. 

Include all the known skills related to this field. 

Do networking and apply for entry-level data management jobs. 
In this manner, we can start a career in data science. Following the mentioned process, anyone can start a career in data science. The process is not very complex and data science is a marvelous career plan. It has a demanding and respectable position in society.
Read More:
Can You Study Computer Science Without Prior Knowledge: Is There Any Barrier?
Frequently Asked Questions (FAQs)
Is 30 Too Old To Become A Data Scientist?
The answer is simply No. There is no age barrier to becoming a data scientist. Statistics show that the average age of data scientists in the USA is 43. 
How Long Will It Take To Learn Data Science?
The course span of data science is within 3 to 6 months. But it is only applicable to those who have a strong background in mathematics and coding. 
Is Data Science A Lot Of Math?
Obviously, yes. Data science requires a vast knowledge of mathematics. The theories necessary in this field are linear algebra, probability theory, and statistics theory. But some difficult section like calculus is not essential. 
Verdict
Data science professions are comparatively new but very reliable as a career option. The study materials are a little difficult. But people skilled in maths, computer science, and statistics can always go for a career there. Though it is a bit hard to grow a career in data science with no experience. But it is not impossible.
The starting system of a career in this field is quite simple. The necessary qualifications and skills, as well as the complete procedure for a career in data science, have been discussed above.