Career
How To Get An Internship With No Experience: Is It Really Possible?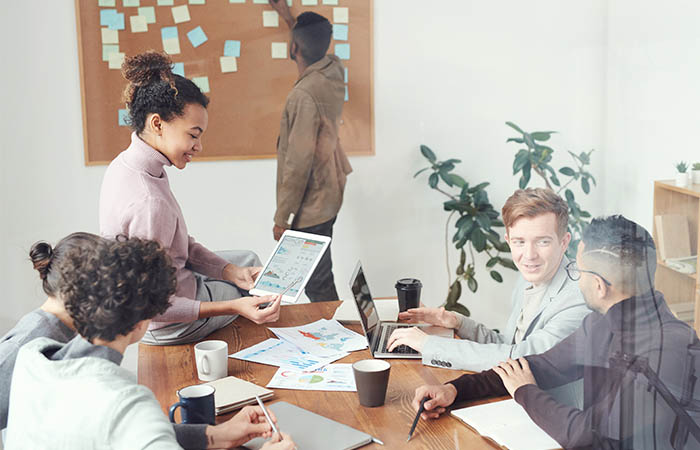 Are you looking for your first internship but feeling discouraged by the lack of experience on your resume? Don't worry; you aren't the only one!
Companies know that interns often seek experience to boost their skills and knowledge, so they only sometimes expect you to have extensive experience in the field. Still, you must distinguish yourself from other candidates and show your potential.
Let's explore tips and strategies for getting internships without experience in this blog. We will guide you through finding and securing your dream internship, starting with building your network and showcasing your skills.
10 Best Ways To Get An Internship Without Having Previous Experience?
To get an internship without previous experience, network with friends, family, professors, and industry professionals to see if they can offer any leads or introductions.
Attend career fairs to find internships and meet with representatives from companies. The following are the best methods for getting training without any previous experience.
1. Network: Find out if your friends, family, professors, and industry professionals can provide leads or introductions.
2. Attend career fairs: A career fair is a great place to connect with companies and learn about internships.
3. Apply to smaller companies: Small companies often have fewer applicants and are more willing to take on interns.
4. Try job search engines: You can find internship opportunities with job search engines like Indeed and Glassdoor.
5. Build a strong resume and cover letter: Focus on your skills rather than your experience.
6. Think proactive: Get in touch with companies directly, even if they don't advertise internships.
7. Take e-courses: Show your interest and commitment by completing relevant courses and certifications.
8. Volunteer: You can gain valuable experience and make connections by volunteering.
9. Get involved in clubs and organizations: By joining clubs and organizations in your field, you'll meet like-minded people and get experience.
10. Use social media: Connect with companies and professionals in your field to find out about job opportunities and show off your knowledge.
How To Get Your First Internship
Getting your first internship can be challenging, especially if you need to gain experience. Still, you can do a few things to increase your chances of landing an internship.
Make sure you research and identify companies and industries you're interested in. Start looking for internships on job boards, career websites, and company websites once you know what you want to do.
You need to make connections and network and search for jobs online. Check with your family, friends, professors, and other professionals in your field of interest to see if they know of any internships or can give you any leads. Meet recruiters and representatives from companies you're interested in working for at career fairs and other events.
When applying for internships, ensure your resume and cover letter match the job and company. Show off any relevant coursework, projects, or extracurriculars that show your interest and skills. If you don't have experience, you can emphasize your willingness to learn and work ethic.
A second way to gain experience is to take online courses, earn certifications, or enroll in other training programs related to your field of interest. You demonstrate initiative, self-learning abilities, and dedication to the area.
Feel free to contact companies directly, even if they have not advertised internships. Ask the company if they would be willing to hire an intern after expressing your interest in the company. There is no need to have a formal internship program for them to be open to bringing in an enthusiastic, motivated student.
Getting your first internship requires persistence, dedication, and initiative. Research, network, customize your application materials, and show your passion and potential to increase your chances of landing an internship.
How Do You Start Your First Day Of The Internship?
The first day of an internship can be exciting, nerve-wracking, and overwhelming all at once. Here's what you need to know to make your first day a success:
Remember to dress appropriately: Dress appropriately for the company culture and the role you'll be playing. Make sure you're dressed professionally unless you're told otherwise.
Be on time: Plan to arrive a little early in case of delays. Make an excellent first impression by being on time.
Bring necessary items: Make sure you bring your resume, a notepad, a pen, and other essential documents, like your ID.
Keep an open mind: Be open to learning and adapting to the internship's responsibilities.
Get to know everyone: Introduce yourself to everyone you meet and try to remember their names. Be friendly, approachable, and excited to be there.
Ask questions: Ask questions when you don't understand something. You're better off asking for clarification than making a mistake.
Observe and learn: Keep an eye on what's happening around you, how people interact, and how the company works. Make notes if you need to.
Clarify expectations: Understand what you're supposed to do during your internship. You'll be able to prioritize tasks and meet your supervisor's expectations this way.
Breaks: Stay focused and recharge your energy by taking breaks throughout the day.
Be enthusiastic: Be enthusiastic about your work and your coworkers. Your first day will be a success if you do this. The first day of your internship is just the beginning. Make the most of your experience by keeping an open mind, working hard, and learning.
Read More: How To Stay Motivated Every Day: 20 Effective Ways That You Should Follow
Frequently Asked Questions (FAQs)
Is It Hard To Get An Internship As A Freshman?
Most internships are designed for juniors, seniors, or recent graduates, so getting an apprenticeship as a freshman can be difficult. Most employers prefer candidates with more coursework and relevant experience and skills. First-year students, however, still have many opportunities, particularly in industries in high demand, such as technology or engineering. To gain experience and build their resumes, first-year students can also seek internships through their college's career center, contact professors, or network with alums.
Can You Get An Internship After The First Year?
Yes, you can get an internship after your first year. Many companies offer internships to first- and second-year and upper-level students. Start researching and applying for internships early to increase your chances of getting hired. Extracurricular activities, part-time jobs, and volunteer work can help first-year students gain experience and build their resumes, making them more competitive for internships.
Can I Make My Internship?
It is possible to create your internship. This is known as an entrepreneurial internship or a self-designed internship. Create a plan to address a problem or opportunity to achieve this. To do this, you can contact organizations, businesses, or individuals interested in collaborating with you. Additionally, you can use your network to identify opportunities. A self-designed internship can give you hands-on experience and demonstrate your entrepreneurship spirit to potential employers.
Verdict
Getting an internship without previous experience may seem daunting, but it is possible with the right approach and mindset. Developing relevant skills through coursework and extracurricular activities requires being proactive and persistent in your search.
Be proactive in seeking internship opportunities, make a strong impression through your application materials, and be adaptable and open to new experiences once you've secured an internship.
Related Articles:
How To Develop Leadership Skills In Students? A Comprehensive Guide
Starting The Best Career At 40 With No Experience: Is There Any Way?
Why Is It So Hard To Find A Job With No Experience: What Should You Do?