Education
Benefits Of A Master's Degree: Why Should Have A Master's Degree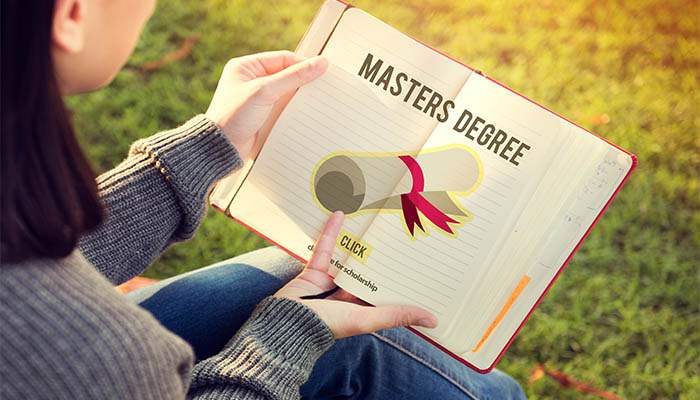 A master's degree broadens your idea about your chosen subject, and that specialized understanding can help you to build your career. This is because, in today's generation, companies prefer to hire such specialized workers over the ones with comparatively lower-grade degrees. 
However, the process of achieving this degree is quite challenging. So, it is very natural that in return for these challenges, a person would want to experience fruitful outcomes.
In this article, you will explore the benefits of a master's degree along with the disadvantages of it that will give you an expanded idea about this degree. 
Should You Have A Master's Degree?
Like everything else, a master's degree also has its pros and cons. It consumes a lot of time, money, and energy. But, once you complete this degree, you will have its long-term benefits, like a higher salary. 
However, to decide whether you should have this degree or not, you need to understand that this decision depends on some factors, like whether it will be beneficial for your career, whether you can afford the expense, time, and so on.
Nevertheless, there are many positions that require a master's degree. For example, university teachers, psychologists, and many more. So, if your career plan includes a profession that requires such a degree, then you should have this degree no matter what. 
How Will A Master's Degree Benefit You?
There are several ways in which a master's degree can benefit you. Below I have listed some benefits of it. 
You can earn a higher salary 
In most cases, a person with a master's degree gets a higher salary than a person with a lower-level degree. So with this degree, you are most likely to be paid higher wages. 
You will have an advantage in this competitive market
Among the numerous candidates seeking a position, you will not be taken lightly. Rather, your chances of getting the job offer will be higher than those with a bachelor's degree. So it will get easier for you to get a job.
You can build a better network
Studying for this advanced degree opens your door to meet with many other professionals, which creates better networking. Such people can help you to get employed by recommending you for a job.
A broader understanding of your study field 
Master's program deals with in-depth study of a particular field of study. This means you will acquire advanced knowledge about this topic, thus you can work with more ease. 
You will have a better reputation and reliability 
Completion of this program makes a person more skilled in that field. So employers are most likely to hire you for a higher post even at the start if you have this degree. So it will increase your reputation and reliability.
If you are looking forward to having an advanced level degree like ph.d, studying a master's program can help you to get ready for further studies. 
Disadvantages Of A Master's Degree
Although this degree has many amazing advantages, it also has a few disadvantages which I have mentioned below. 
Doing a master's program requires a lot of tuition fees. It is even higher for international students. Many students might find it tough to pay this huge amount of money.
It takes at least one year to complete this degree. The duration may vary from one to three years. So, it can create delays in your career plans.
It requires a lot of hard work 
Gaining greater knowledge means taking a greater workload. So, an in-depth study can never be easy without significant effort. You need to pay extra attention and time to your coursework. So many students find it very difficult and tiring. 
Read More: Why Success Takes Time? Is It True That Overnight Success Usually Takes 10 Years?
Reasons For Not To Do A Master's
Today, many students want to study in a master's program because everyone around them is doing so. However, they fail to realize that there are even a few reasons behind not pursuing a master's degree. 
One of the most vital reasons is that it does not guarantee a job. Although with this degree a candidate can get an advantage in the labor market, it necessarily does not guarantee a job. 
Today, companies focus more on past experiences rather than on educational qualifications. So instead of wasting time on studying, it is better to start making experiences. 
In addition, while doing a master's program, a student can not apply for full-time work, as the program itself consumes enough time and effort that there will be no sufficient time left to do a full-time job.
Verdict
A master's degree has both advantages and disadvantages. But it is not possible to state that the benefits of this degree outweigh the disadvantages or vice versa. This is because it depends on the career plan of a person along with his or her financial position.