Lifestyle
How To Become A Case Manager For Mental Health: Tips And Tricks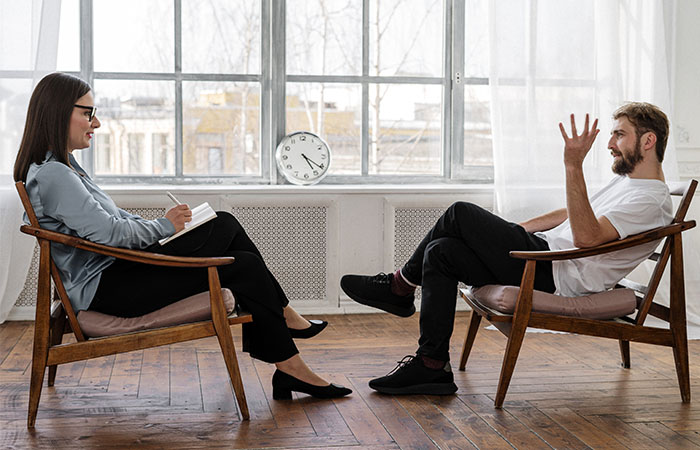 A mental health case manager, who works for the betterment of human lives, is a gravely respected career. Becoming a case manager is, however, very difficult.
You need to have core values and skills that take time and commitment to learning. If you are interested in pursuing this career in the future, stay tuned because this article will give you all the necessary information about how to become a case manager for mental health.
What is a case manager for mental health?
Case managers, also known as key clinicians, are mental health professionals who are responsible for helping you attain your mental health recovery goals. They usually work in the public mental health services which are provided by the government.
Case managers act to ensure that you get the highest services needed for recovery. They help you access proper services which may include community-managed services for mental health if that is necessary. You will be offered a wide range of treatments, for example, recreational or rehabilitation treatments.
In short, case managers or key clinicians are there to make sure that you make the optimum use of the services you are being offered. They also work to ensure that the mental health services you choose respond to your requirements efficiently.
How to get mental health case management training?
Mental health is a very sensitive aspect and to be a case manager in this field, you need to be properly trained so that you know the hooks and corners of this area. Dealing with mentally affected people is critical. You cannot enter this field unless you are appropriately trained and prepared.
Having completed all the previous stages and collected all the educational certificates, you need to look forward to case management training. Make sure to join a good and reputed training organization. It really does matter!
In the case of management training, you will be taught some core skills like communication, responsibility, delegation, etc. In order to be trained, you need to acquire these skills.
A case manager is responsible for a client's medications, therapy, and sometimes, the patient's finances. Therefore, being responsible and loyal is very important. This is one skill they teach you in case manager training.
Dealing with people requires interpersonal roles. There is hardly a day in the life of a mental health case manager when he or she doesn't have to communicate with people. Miscommunication can result in dire consequences and we are not talking about money or material things. The patient's health might also be affected.
It is not possible to keep track of a patient's medications, therapy routine, and medical history. So, a case manager will have to delegate jobs skillfully and build a strong team.
This is an important skill for case managers because they need to multitask and attend appointments, meet deadlines, etc.  
When you deal with people, conflicts are bound to happen. You can be in conflict with your client, co-worker, employer, or team member. However, managing the conflict and landing a mutual solution is necessary to continue a smooth career.
How to become a case manager for mental health?
Becoming a case manager for mental health is not an easy job. There are requirements you need to fulfill in addition to just receiving training. Educational qualifications are also very critical to become a mental health case manager. 
Mostly, a bachelor's degree is sufficient for any standard field, but to land a good job as a mental health case manager, you need to have a master's degree. You need to have a bachelor's degree in health management or related subjects like psychology or human services.
If you want to land a good job and prosper in your career with senior positions, you should really consider getting a master's degree. There is a myth out there that it has no value, but, trust me, employers do value a master's degree. You can get a degree in nursing or related fields. This will also prepare you to sit for the certifying exam of case management.
Anytime you go for a job interview, one question you will get in common is 'so, do you have any experience?'. When you are asked that, you should have a positive answer because experience matters a lot. It is something you can achieve from a training course or an internship.
Get a certificate for case management
You need a certificate to practice as a mental health case manager. You just need to sit for an exam and pass it in order to receive your certificate. However, there are some requirements that you must fulfill before sitting for the certification exam.
Read More: How To Become A Case Manager With No Experience? Explained!
Mental health case manager certification
You cannot practice as a mental health case manager unless you have a certificate to practice. Commission for Case Manager Certification is most certainly the most common board for certifying a case manager. There are some requirements though.
First of all, you need to have a bachelor's degree/ master's degree/ human services licensure to certify as a case manager.
Secondly, a completed working experience in the case management field is required for proper certification.
If you have completed all the requirements, you just need to sit for the exam and pass it to become an eligible worker in the healthcare sector.
Mental health case manager salary
Case management is a really good career with promising pay. They work to make people's lives better along with a good salary. It sounds quite lucrative and that is exactly what it is. Case managers can be of several types and each position reflects unique characteristics regarding the field and has varying pay rates.
The salary depends on a number of factors. Case managers who work in hospitals typically work eight-hour shifts, although some managers choose to work as long as 12 hours. They reported earning $80,000 on average.
On the other hand, managers working out of nursing homes have regular shifts with the majority working for 8 hours. These case managers typically earn between $ 45,000 and $ 75,000 annually.
In the US, the average salary for a mental health case manager is around $72,000. However, salaries can vary a great deal depending on the skills, qualifications, and experience of individual managers.
Verdict
In a nutshell, a case management career can be pretty fulfilling but it comes with a cost. It is not an easy job and along with worrying about your own life and career, you will have to take responsibility for others' lives as well.
Despite the heavy load, youngsters are usually very enthusiastic about committing themselves to the health service sector due to the lucrative opportunities and high salaries.
This article is for those looking for information on how to become a case manager for mental health. Hopefully, you have gotten all you were looking for here.