Career
How To Become A Software Tester Without A Degree: Step-By-Step Process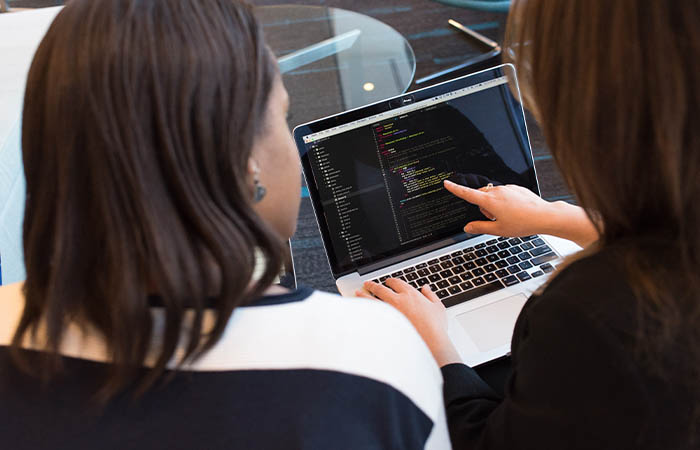 With rising demand for software testers and amazing career prospects, numerous people are interested in this role. However, quite a number of people want to become software testers without obtaining a degree, as obtaining a degree consumes both time and money.
Are you also one of those people worried about your career pathway? Do not worry. In this article, you will learn everything you need to know about how to become a software tester without a degree. 
Can You Become A Software Without A Degree?
Yes, it is possible to become a software tester without a degree. The most important thing is to have relevant knowledge and skills in order to become such a tester. And it is possible to acquire such knowledge even without formal education. For instance, you can learn from various online courses.
However, if you are a freshman, you may face some difficulties getting your first job. But once you get your first job, your difficulties will decrease. This is because your work experience will suffice for your educational qualifications.
What Skills Do You Need To Be A Software Tester?
Below, I have mentioned some skills that you need to have in order to become such a tester. 
Analytical skills are crucial because software testers need to study computer programs and find solutions to particular problems. If you have analytical skills, you will be able to solve complex problems.
Software testers often require communication with clients or colleagues. For example, explaining anything to the client, talking about coding issues with colleagues, and so on. So, it is very important to have communication skills.
Software testers often need to study different software programs at a time or solve multiple issues within a particular deadline. So it is very vital to have organizational skills in order to manage time more effectively.
Understanding of computer systems 
It is very crucial for software testers to have an intense understanding of coding, programming, computer databases, test management tools, and automation programs. Such understanding will help them do their work easily.
How Can You Be A Good Software Tester Without Having Any Degree?
To become a good software tester, it is not necessary to have a degree. Rather, it is important to become skilled in this field of work. A skilled software tester will always be considered a good tester, despite having a degree or not.
Besides, in order to become good in this field, you will need to have dedication towards your work along with a positive attitude towards learning.
How To Become A QA Tester Without A Degree?
Below, I have mentioned some tips that can help you become a QA tester without having a degree.
Learn the fundamentals of software testing 
You can learn the basics of software testing through self-education. For example, you can learn from online courses, watching online videos, reading books, and so on. To work in this field, it is necessary to have a clear understanding of such testing. Such knowledge can also help you answer questions fluently in interviews.
Having a certification can help you show employers that you are knowledgeable enough. It ensures recruiters that you have an understanding of software testing. So, it is advisable to sit for any such certification examination. For example, you can try to get ISTQB Foundation Level Certification.
Experience is one of the most valuable things for employers. You should focus on gaining experience, as it will enhance your chances of getting a good job in this field. You can start your career pathway by becoming a volunteer tester or a freelancer. You can get such positions easily, and it can also help you become skilled and experienced.
Create an appealing resume
Always keep your resume ready to be submitted. Add all the relevant details to your resume. For instance, your skills, experiences, certifications, and so on. Such details will make your resume stronger and will make you look like a deserving candidate for such posts.
Keep your LinkedIn profile updated
It is important to have a LinkedIn profile that is always updated. Add everything relevant to your profile, like your skills, certifications, online courses that you have taken, and so on. Also, always keep your LinkedIn profile public so that all the recruiters can evaluate your profile. 
Networking is always very helpful for finding jobs. Try to join software testing groups and be active there. Talk to such people and let them know that you are looking for a job. Talking to such people can help you get a job, as they might recommend you for one. In addition, you can know more about job vacancies.
Frequently Asked Questions (FAQs)
Does the tester require coding?
Answer: Software testers generally do not require coding. However, in White box testing or automation testing, testers will require coding.
Is software testing a difficult job?
Answer: Yes, software testing is considered to be a difficult job. This is because it includes critical thinking to solve complex issues.
Verdict
It might be difficult to get your first software testing job without a degree, but it is not impossible. All you need to do is put in a little extra effort to prove your skills to employers. And in this article, I have provided all the ways that can help you do so. I hope you will find all this information useful.
Read More:
How To Get A Software Testing Job Without Experience: Explore Secrets
How To Get A Programming Job With No Experience: Is There Any Chance?