Career
How To Start A Photography Business With No Experience? A Complete Guide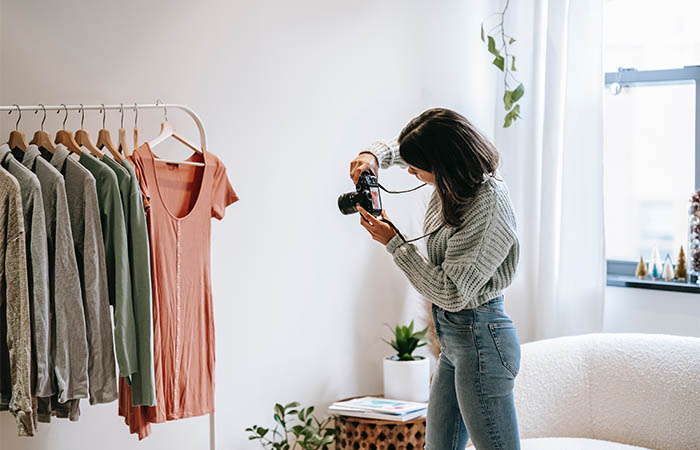 Nowadays, there is huge competition in the field of photography business. So the thought of starting a business with no experience can be challenging.
But it is not impossible, you still have the chance of establishing yourself as a photographer without experience. And here, you will know how to start a photography business with no experience.
What do you need to do to start your own photography business?
You need to do the following things to start your own photography business with no experience:
Choose the Genre
The first and foremost step is to choose a specific genre. This is one of the greatest things to do to start a business. You may choose a unique niche, on which nobody has worked. It will apart you from other competitors and set your own path of business.
The following genres are included in the field of photography:
Photography for weddings
Photography for families
Photoshoots/portraits
Photographing landscapes
Photographing properties for sale
Photographing from the air
Photojournalism
Photography of newborns
Photographing products and commercials
Photographic journalism
Photography of pets and animals
Photographic art/fine art
Research on Other Photographic Businesses
Study the successful business ideas, try to point out the strategies and apply those in your own business plan. You can also read the customer review to know the feedback. This will help you to take a rational decision for your business.
Build up Your Own Brand
Choosing your business name and getting a license will be the first step before designing a logo, slogan, and website. By this, your creativity will be put to good use then.
To create a successful brand, consider factors such as your business's name, logo, design, website, and social media presence. Having built a strong brand will depend on whether customers know who you are when they hear your business name.
Marketing and Advertising Your Business
Right after making your online identity, the next step is to advertise your profile.
You can approach to your clients in the following ways:
Create a mailing list
Promote your business with special offers
Invest in marketing
Service Donations
Give away something
Meet with the other photographers in the field
Identify similar services and partnering with them
You can offer your clients discounts on photography sessions when they make a purchase at the partner store or website
Become involved in charity work
By advertising in local papers, stores and magazines, you can get the word out about your business
Use social media and websites to advertise
Referral programs should be created
Building a Menu
Menu is not only related to restaurants. In this photography field, there is also. This menu gives the customers ideas regarding your services. You can set your service price lower than your competitors to attract customers.
So building a menu is a very important step in starting your photography business.
Purchasing the Photography Gear
Having appropriate gears is more important than buying a camera that is required to start a photography business. For example, purchasing backdrops, lighting, seating, and other props will be necessary if you're setting up an indoor portrait studio.
Freelance photo sessions at landmarks on location only require a little equipment.
Your clients will love your photos if you use photo editing software.
If you follow these steps, you will have a good idea of what to purchase for your project, even if not all of them are necessary:
An electronic camera
Bag for cameras
Different sizes of lenses
Cards for storing memories
Images of clients on CDs
The backdrop
Furniture (couches, chairs, decorations, etc.)
The tripod
Lights (LEDs, ring lights, etc.)
Build a Portfolio
Without a portfolio, you cannot reach the clients. The portfolio is a sample of your work and services. This will attract the clients to your sessions. So make a portfolio as soon as possible.
How to start a wedding photography business with no experience?
A successful wedding photography business begins with understanding the competition and pricing trends. Research other wedding photographers in your area and their prices and packages.
With this information, you will be able to set a price that is reasonable and competitive. It's also essential to stay up-to-date with changes in the business world. Stay current with the latest trends in technology, fashion, and methods.
Taking photos in this manner will give your photos an edge over the competition.
Once you've completed your study, begin collecting pictures to demonstrate your skills. The best way to accomplish this is to start photographing weddings.
Take wedding photos of acquaintances and family members even if you don't have any paying customers yet. Building a portfolio requires a wide range of images.
You should take photos of the bride and groom, the wedding ceremony, the reception, and any other noteworthy events happening during the day. Show close-ups of rings, cakes, decorations, etc. Using these photos will demonstrate your capabilities to potential clients.
Hardware and software must be reliable
The right tools and software are essential to running a successful wedding photography business. Investing in high-quality equipment will ensure that you take high-quality photographs.
Additionally, you need the right photo editing and management software. Hardware and apps are available everywhere. You can find great discounts online or at local camera stores. Be sure to research and review any purchase before making it.
Become part of a network of wedding photographers and suppliers
By networking with other photographers and wedding suppliers, you can spread the word about yourself and attract more clients. You can network with other professionals through online forums, social media, and even in-person interactions.
It's possible to collaborate and refer business to other vendors when you build relationships. Take part in community gatherings and seminars to network.
Become a member of professional organizations and internet forums. To find potential contacts, social media is a fantastic tool.
Create social media accounts and a website for your business
A company's online presence is essential. By creating a website and social media accounts, you can expand your customer base and grow your business.
Your website should contain information about your company, such as pictures, contact information, pricing, and other pertinent details.
Using social media to advertise your business is a good idea. Share upcoming events and promotions, as well as samples of your work. By doing so, your audience and business can grow.
Read More: How To Become A Strategist: What Are The Steps You Have To Follow?
What type of photography is most profitable?
Event Photography is the most profitable photography in the field of photography. Imagine yourself at a wedding and seeing this gorgeous-looking bride constantly being photographed by one or two photographers.
Also, if you attend a concert, you'll see many photographers trying to capture that perfect shot using their poor cameras. These all fall under the category of Event Photography, which is one of the most profitable photography niches today.
How can you make money as a beginner photographer?
You can make money as a beginner photographer by doing the following things:
Assisting in a studio
Customer acquisition for transients
Creating portraits for a portrait studio network part-time
Image Promotion
Making money as a beginning photographer requires utilizing your resources and setting a fair price. While learning, aspiring photographers will typically have to drastically reduce their fees, accept minimum-wage jobs, or simply rely on their innate networking skills.
Verdict
To summarize, you should familiarize yourself with your rivals and conduct research before starting a photography business. Business names, marketing strategies, pricing, business portfolios, and logos are all important for each organization or business.
Once you have reached this determination, you will require the right tools as well as qualified employees.
Read More: How To Start A Photography Business With No Money? Detail Explanation!