Education
Is Trade School Worth It: Why Is It Worth And Why Not?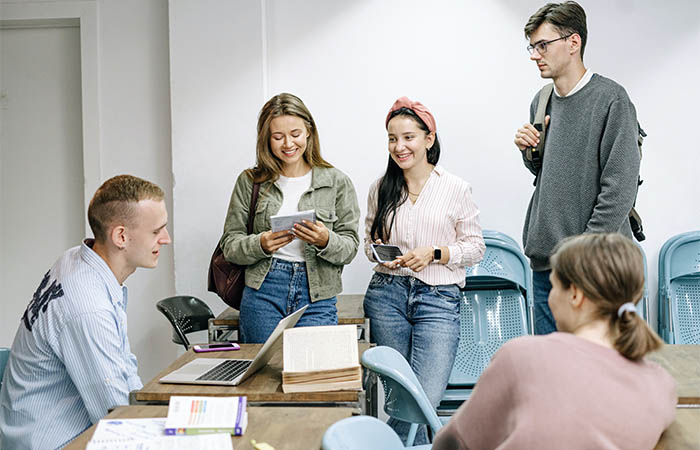 Trade schools are very beneficial to students pursuing skilled crafts and careers. They often offer more affordable programs, smaller class sizes, and clear career pathways. Many students find them to be a wise investment.
In this writing, you will get answers to such questions as is trade school worth it? Or are technical schools worth it?
Types of trade school programs
Career and technical education (CTE) is the general term for trade schools. There may be differences in organizational structures or courses of study between these schools, but they offer technical, career-oriented programs in in-demand fields. Trade colleges include the following:
Career Programs of Vocational High School
Some vocational high schools work with local trade schools to provide students with combined career opportunities. In this process, the students can complete their general education program or job training requirements for senior and junior years.
These schools are different from vocational schools in the curriculum. They emphasize fieldwork and classes in science and math.
These institutions prioritize the students' technical skills and the technology-based programs to teach them through practical training.
These colleges provide the same hand on training as the other trade schools but focus on all kinds of study or fields rather than one specific field. 
Centers for Career Training
These centers offer individual classes for learning experiences and instructions for helping students make decisions for their career paths.
Military Vocational Programs
The Departments of Labor, Veterans Affairs, and Defense develop military training programs. 
If military personnel wish to acquire transferable skills before transitioning to civilian life, they may choose one of these programs. Each military branch offers a unique vocational curriculum.
Trade schools can be classified as Public universities, depending on their courses. 
Public universities offer associate degrees, diplomas, and certificates for vocational courses.
Why is trade school worth it?
Choosing a trade school can be a worthy choice for your career path. Because 
Trade school offers short program study: Depending on your field of study, trade school programs can last from eight months to two years. Shorter programs will allow you to quickly progress toward your career goals and acquire more work experience.
Trade schools offer budget-friendly costing than the four years institutions. Here you will also get financial aid option. Filling out a form online will help you to get financial help from the government. There are options for scholarships, grants, and private loans.
You will have the most flexible admission requirements with trade schools. You don't need a specific time to apply; you won't be judged under a specific CGPA or score. Such a procedure may make your learning process easier and smooth.
You may get the smoothest instruction ever in trade schools. According to your degree, trade schools may offer virtual or distance learning options or a hybrid of in-person and online courses. In some professions, this is not feasible due to the physical demands of training. Technology-related trades offer this option.

A trade school is a technical training facility that prepares students for specialized jobs that require technical, mechanical or manual skills.
In part, trade schools satisfy the need for "middle skills," which require postsecondary education and training but not as much as a four-year bachelor's degree.
Skills such as medical assisting, welding, machining, car mechanics, dental hygiene, or even tinkering could be taught in these institutions.
So considering all these pros of trade schools, it is more than worth it.
Read More:
Types Of Trade Schools: What Are The Basic Type And What Programs They Offer?
Is Trade School Considered College: What Are The Differences Between These Two institutions?
Trade school pros and cons
There are several pros and cons of a trade school.
Firstly, The pros of a trade school:
Trade schools prepare students for entry-level jobs in their fields with hands-on training and professional development. 
A trade school program focuses primarily on skills and training relevant to a career. Speedier Teaching
As trade school classes are often smaller than conventional university classes, teachers can provide more one-on-one instruction. 
Reliable Employment Sector
Trade schools offer training for specialized, in-demand careers with higher job stability.
Cons of a Trade School
Career Growth Is Limited

Options for schooling are limited

Financing options are limited

Competitiveness in the classroom

Intensive Schedule 
Why are trade schools bad?
Besides having enormous pros, still, trade schools can be a bad option for some reasons:
Students have difficulty sharing and exchanging knowledge due to the small class size.

Here, the students get mastered just one specific aspect, so the procedure makes them handicapped.

Students attending trade schools have limited flexibility if they pursue careers outside their area. As a result, they need more access to information and materials.

Trade schools prevent a multiplicity of professions. Only students seeking a particular professional skill are admitted to trade schools.
Why trade schools are good?
A trade college may be better for students than a four-year college. 
In particular, trade schools are good due to their lower tuition fees and quicker degree pathways. 
Students in trade schools receive practical training preparing them for high-demand careers.
Why go to trade school?
People choose trade school because they don't need a college degree to proceed with their careers further. They can have training and learning experience at a low rate compared to the traditional 4 years degree procedure.
These schools provide a hand to hand training, and the opportunities to choose a convenient location. Most importantly, these schools offer their students numerous job opportunities.
Verdict
Furthermore, some individuals may view trade schools as a "shortcut" or fast path to the workforce.
However, it's essential to realize that trade colleges leave students handicapped regarding knowledge and skills.