Education
How to Become a Teaching Assistant With No Experience?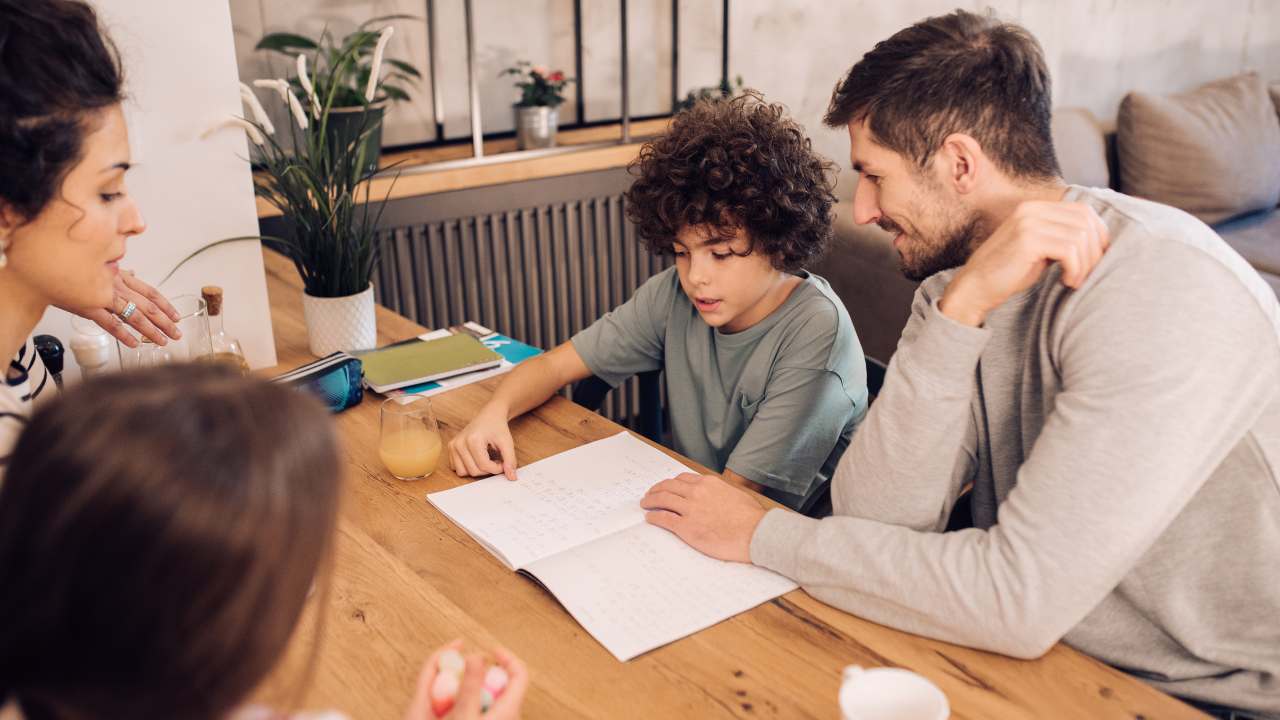 Teaching is a great way to share your knowledge and help others. It can also be a really rewarding experience. If you're interested in working with children and want to jumpstart your career as an educator, becoming a teaching assistant may be a great way to do so. Even if you have no experience working in the educational field, you may still be able to get your foot in the door by becoming a teaching assistant. In this post, we'll look at how you can become a teaching assistant with no experience and provide tips for success.
What is Teaching Assistant?
A teaching assistant (TA) is an individual who supports a teacher in a classroom setting. The roles of a teaching assistant vary from school to school. Still, the duties generally include providing classroom-level support to the teacher, such as assisting with instruction, preparing materials and supplies, and grading. Teaching assistants may also interact with students outside the classroom, such as providing tutoring, mentoring, and other extra help.
What do Teaching Assistants Do?
Teaching assistants assist classroom teachers in educating students. They work alongside educators to support student learning in elementary, secondary, and post-secondary educational settings. Duties vary among school districts, grades, and levels. Generally, teacher assistants perform the following responsibilities:
Assist in lesson planning and preparation.

Monitor classroom activities to ensure that assigned tasks are being completed.

Maintain order and discipline in the classroom while the teacher is teaching.

Assign and grade homework, and provide extra help to struggling students.

Administer tests and assessments.

Review and monitor student progress.

Perform clerical duties (such as record-keeping, filing, and copy machine operation).

Provide support to teachers (e.g., coaching for presentations or events).

Help with field trips and other school functions.

Supervise students when required.

Lead small group discussions or activities.

Work with individual students on academic assignments.

Attend professional development sessions and team meetings.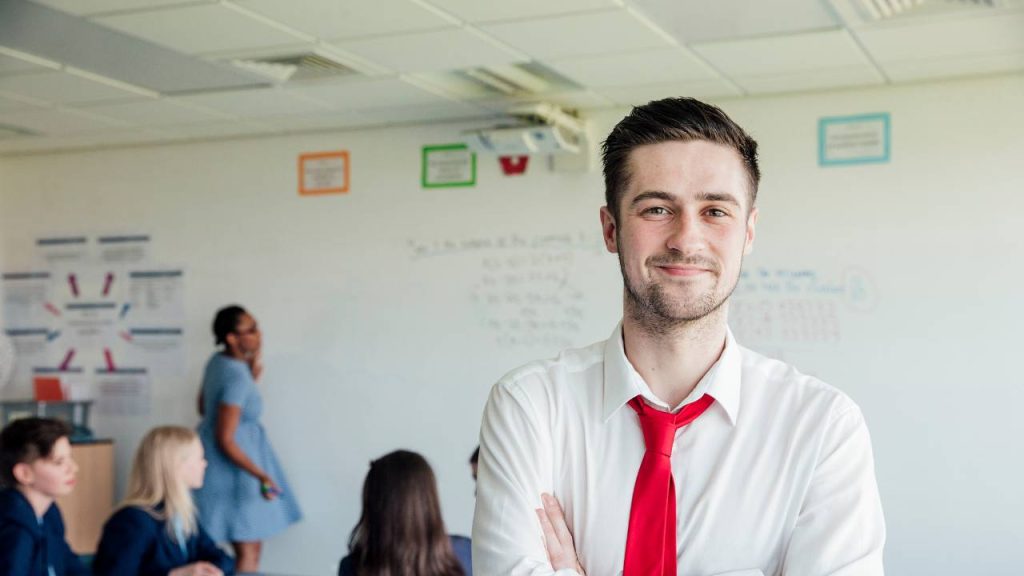 What qualifications do you need to be TA?
To become a teaching assistant (TA), you will usually need a Level 3 qualification in Supporting Teaching and Learning in Schools, or an equivalent qualification, such as the NVQ Level 3 Certificate in Supporting Teaching and Learning. You may also need to complete a course in Safeguarding. You may also need to complete additional qualifications or training according to the specific needs of your workplace.
Why is Teaching Assistant Experience Important?
Teaching assistant experience is essential because it provides those interested in a career in teaching with a valuable opportunity to gain experience in the classroom. This experience can help them better understand the issues they may face in the school and how to address them. Furthermore, teaching assistant experience can give potential educators valuable insight into students and knowledge of educational theory and practice.
Having classroom experience allows individuals to become acquainted with the reality of teaching. This is important because it provides an understanding of classroom dynamics, communication techniques, and necessary management skills for a thriving classroom environment. Such experience can also give individuals a taste of the joys, challenges, and rewards of teaching.
Experience as a teaching assistant can provide insight into educational issues such as lesson planning, assessment, and curriculum development. It can also help teachers understand different students' needs and how learning occurs in the classroom. Furthermore, it can help teachers develop classroom management skills and find creative solutions to common teaching issues.
Overall, teaching assistant experience is essential to becoming a successful teacher. It enhances an individual's understanding of the classroom and prepares them to implement various educational strategies and approaches in their own teaching. Experience as a teaching assistant gives teachers a better knowledge of the daily responsibilities they can expect and the skills needed to be successful in the classroom.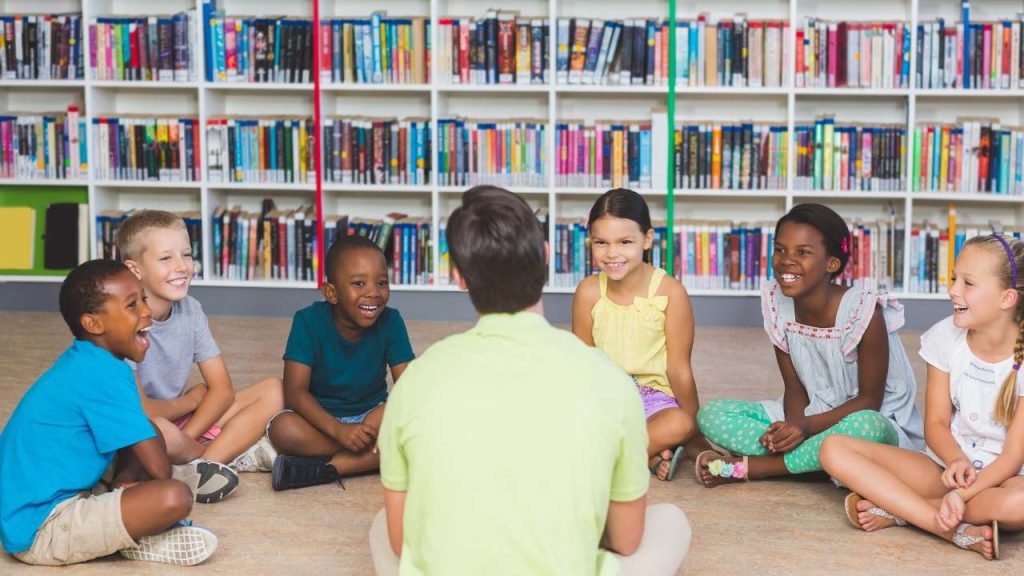 How to Become a Teaching Assistant With No Experience?
Becoming a teaching assistant with no experience can seem daunting, but it is achievable with the proper research and preparation. Here, I shared some of the most effective ways to be a teaching assistant without experience.
Earn a Bachelor's Degree in Education:
A bachelor's degree in education is the first step to becoming a teaching assistant. With a Bachelor's Degree in Education, teaching assistants learn the skills and knowledge necessary to help create successful learning environments for students. They acquire abilities such as developing lesson plans, working collaboratively in teams, and creating engaging and educational activities. Teaching assistants also build the capacity to understand and recognize the unique learning needs of each student. This prepares them to work one-on-one with students, providing them with the necessary attention and support to reach their maximum educational potential.
Having a Bachelor's Degree in Education enables teaching assistants to gain access to high-quality positions within the educational field. Such positions often have high standards for professionalism, accountability, and quality instruction. As a result, someone with a Bachelor's Degree in Education can be an invaluable asset to a school district.
Participate in an Internship:
Consider participating in an internship program at a local school or district. Through this experience, you can learn the ropes of being a teaching assistant from experienced teaching professionals. Working one-on-one with students of all ages, abilities, and backgrounds allows you to get to know them individually and helps reinforce the classroom curriculum. Working in a school also provides an avenue for developing your communication, problem-solving, and organization skills, enabling you to work independently, manage classrooms more efficiently, and understand educational policies' impacts. Interning as a teaching assistant can be an insightful and eye-opening experience that sets you up for success in the classroom.
Search for Entry-level Job Opportunities: 
Searching for entry-level job opportunities as a teaching assistant can be a great way to start a career in education. There are countless opportunities to work in a classroom setting as an assistant to a teacher and outside of the classroom as an instructional aide. Many job openings will be found through online job boards, local newspapers, and school districts, colleges, and universities. Once you find applicable positions, you should review and update your resume and portfolio materials to ensure they prominently display the relevant skills and experience you have to offer. When applying for a job, you should also thoroughly prepare for your interviews, taking the time to research the school, department, or position you are applying for. With the proper preparation and effort, you should be able to find an entry-level teaching assistant job that best fits your needs.
Network with Other Education Professionals:
Reach out and network with other education professionals. This can help you gain insight into the teaching assistant field and connect to potential job opportunities. Networking with other educators can open doors for in-classroom observations and provides opportunities for growth and collaboration. Additionally, building relationships with peers might make it easier to find a job, secure a reference, or gain recognition from your peers and colleagues. Lastly, networking with other educators can be a great source of moral and professional support, allowing you to gain insight from others who can relate to and understand your career goals and challenges as an educator.
Get Involved in the Community:
You can also volunteer in schools and after-school programs to gain hands-on experience and build your resume. Teaching assistants provide supplemental educational support to teachers and students, help to plan and implement instruction and provide other classroom and administrative tasks. They also serve as role models and mentors to students, helping them develop positive values and attitudes to succeed in school and the community. This can provide valuable connections to the local community and open new career paths for those interested in working with children. Teaching assistants can also offer extra-curricular activities, promote community-wide initiatives, and coordinate volunteer opportunities. These activities promote a sense of community within the local area and beyond.
Get Certified:
Find out if your state requires teaching assistants to be certified. If so, enroll in the necessary classes and take any required tests to gain the proper certification. Certification ensures that you have the qualifications and experience needed to provide quality education and instruction to students. With certification, you can demonstrate your skills and knowledge to employers, students, and parents and build credibility as a valuable member of the teaching community. It also helps employers develop and maintain a professional staff up-to-date with current technological advances, instructional methods, and best practices. Certification is essential for teaching assistants to maintain their credibility and help them to further their career goals.
Gain Additional Education:
Consider taking some classes in special education or even returning to school to earn a master's degree in teaching or education. Gaining additional education as a teaching assistant can be very rewarding. Teaching assistants are usually university students interested in education and working with children. They help teachers in the classroom, giving instruction and providing individualized assistance to students. Becoming a teaching assistant allows one to gain professional experience and additional knowledge in the field of education. This type of experience can be beneficial for those considering a degree in education, as it will provide a better understanding of the classroom atmosphere and the impact of teaching on student learning. Furthermore, those considering careers in education may find the experience of being a teaching assistant invaluable.
Apply to Teaching Assistant Positions:
Once you have all the necessary credentials and experience, apply to open teaching assistant positions to get started. To succeed as a Teaching Assistant, one must understand the educational theory, have strong organizational skills, and have an excellent work ethic. Additionally, being a team player who can work effectively with teachers, students, and other staff members is essential. Furthermore, having a positive attitude, enthusiasm, and the ability to problem solve will increase the chances of being hired. Taking the initiative to apply and stand out as a Teaching Assistant is essential to achieve success in the role.
What makes your TA skills unique?
Teaching Assistant skills are unique because they require an individual to possess a perfect blend of technical knowledge and interpersonal skills. Teaching Assistants are more than just a source of information and a supervisor; they are instructional guides and facilitators. Teaching Assistants must be able to listen to and interpret their students' needs, assess their skill levels, and develop learning plans accordingly. They must also be able to break down complicated concepts into smaller, more understandable parts.
On top of that, Teaching Assistants also need to be efficient problem-solvers, motivate their students, and employ effective communication techniques. The rare combination of these qualities makes Teaching Assistant skills unique, which is why successful Teaching Assistants are so important and valued in the education system.
Finding your perfect teaching assistant job!
1. Research local schools and districts to determine your ideal match. See which type of school provides the most teaching assistant jobs. Consider factors such as district size, geographical location, and school demographics.
2. Create a resume and cover letter tailored to the jobs you want to apply for. Remember to highlight relevant experience or skills that will help you succeed in your teaching assistant job.
3. Search for open teaching assistant jobs on job boards or in the classifieds. Use your local newspapers and job boards, such as Indeed and SimplyHired.
4. Network with other teachers, guidance counselors, and school district administrators who may point you in the right direction regarding open positions or job opportunities.
5. Prepare for any interviews or job exams required by the district. Make sure you understand the job requirements well and be confident in your abilities.
6. Once you have found a teaching assistant job that meets all your criteria and qualifications, apply using the job posting instructions. Follow up after submitting your application as needed.
Read More: Why Is It So Hard To Find A Job With No Experience: What Should You Do?
Your teaching assistant career is your advocate.
Your teaching assistant career is someone who supports you in your teaching endeavors, offering various services to assist in your development and success. They will attend faculty meetings, plan course schedules, review student work, grade assignments, and projects, provide advice and feedback, troubleshoot technical issues, and mentor students. The teaching assistant can be an excellent resource for both professors and students, helping to ensure a beneficial teaching experience for all. They can also advocate for students in the classroom, raising awareness of issues, inconsistencies, and potential problems for the professor to provide the best teaching environment possible.
To wrap things up
In conclusion, becoming a teaching assistant with no experience can be achieved with a combination of a solid commitment to learning, the right attitude, and determination. There are several ways to break into the teaching assistant field, and by following the steps identified in this article, you can be on your way to success in no time. With the right attitude, dedication, and guidance, you be on your way to becoming a teaching assistant in no time.